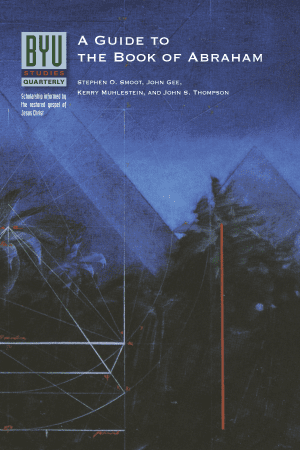 I'm very pleased to have just received in the mail a hard copy of BYU Studies Quarterly 61/4 (2022).  This latest — special — issue of BYU Studies was created by Stephen O. Smoot, John Gee, Kerry Muhlestein, and John S. Thompson, and is entitled A Guide to the Book of Abraham.  I had already, some weeks ago, received an electronic pre-print copy of the volume, but I am delighted now to have both a hard copy of it and a slightly more uncluttered calendar ahead of me for a little while (that might permit me to give it the attention it deserves).  A Guide to the Book of Abraham represents something of a state-of-the-question survey from the perspective of four faithful Latter-day Saint scholars who have particular training in Egyptology.  (See here for the Table of Contents.)
I also received, just three or four days ago, a copy of a new volume from Eborn Books:  Jeffrey M. Bradshaw, Emer Harris & Dennison Lott Harris: Owner of the First Copy of the Book of Mormon, Witness of the "Last Charge" of Joseph Smith.  Now that Princess Hurricane has returned to her home and now that Easter festivities are past, I've begun reading it.   (It has, by the way, quite specific relevance both to the Interpreter Foundation's "Witnesses" film project, which is winding down, and to our "Six Days in August" film project, which is just getting underway.)  Here, in fact, is a passage from the book's Preface that struck me:
In other words, potential converts are not so much asked to consider whether their lives will be happier in the long-term if they accept the Gospel (though, of course, this is implied), but rather to find out for themselves whether the scriptures, teachings, and historical events of the Restoration are true.

More generally, for any would-be disciple of Christ who believes that truth can be ascertained "by study and . . . by faith," the spiritual conviction of that truth should — as a matter of personal integrity — be taken as prior to the question of whether conversion will increase personal happiness.  Indeed, the rock of spiritual conviction has sustained countless Christian believers over the ages who have embraced the tenets of their faith despite costly personal sacrifice.  As C. S. Lewis put it:

Christianity claims to give an account of facts — to tell you what the real universe is like. . . .  If Christianity is untrue, then no honest man will want to believe it, however helpful it might be: if it is true, every honest man will want to believe it, even if it gives him no help at all.  [my italics here – dcp]

An impressive thing about the steadfastness of Emer and Dennison Lott Harris is that becoming Latter-day Saints offered them no outward advantage.  Instead, acceptance of the truths and covenants of the Gospel frequently left them and their families impoverished, in peril, and physically worn down.  It was Emer's knowledge of the truthfulness of the Book of Mormon and the divine call of the Prophet who brought it forth that enabled him to "lay down his all — his character and reputation, his honor and applause, his good name among men, his houses, his lands, his brothers and sisters, his wife and children" for the truth's sake at baptism and again later, when he was invited more pointedly to consecrate his all prior to receiving the high priesthood on 25 October 1831.  In turn, because of Emer's faithfulness to his covenant of consecration over a lifetime of service, his initial spiritual conviction was transformed into "actual knowledge," giving him "power sufficient to produce the faith necessary unto life and salvation."  (pages v-vi)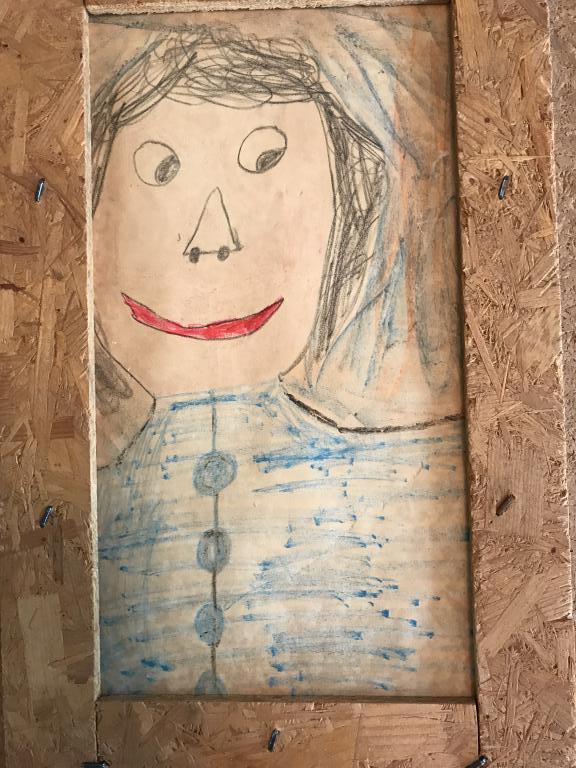 Today marks the 106th anniversary of my mother's birth in St. George, Utah.  She grew up poor, in poverty that was worsened by the Great Depression and that, I think, marked her forever — as it did many of her generation.  She was always frugal, and she opened a banking account for me when I was a very small child in order to teach me the virtue and the practice of saving.  (Curiously, opening that account is, I think, one of my earliest surviving memories.)
About as soon as she could, she escaped her home in Utah, where the family situation was far from ideal, and joined the mass immigration into southern California that had already begun to make Los Angeles into a boomtown.  She married there in California, but her husband died suddenly in 1943, at the age of only thirty-eight, leaving my mother alone at roughly twenty-five with an infant son (my brother or, more precisely, my half-brother).  The Second World War wouldn't end until 1945, and she worked in the United States Post Office in downtown Los Angeles in order to make ends meet.  It was a difficult life.  It had, in a way, always been a difficult life.
I think it fair to say that she was unusually self-sacrificing, unusually devoted to her family.  And not merely to us children, but to her siblings and to her nieces and nephews.  Among my other earliest memories are many days spent helping to take care of the children of one of her brothers, who had also come to southern California and whose own home life was not exactly ideal.  (The wife was often simply absent, and so my mother stepped in.  Not just occasionally but, at some points, daily.)
Like most children — with the self-centeredness that is, perhaps, naturally and inevitably characteristic of children — I know that I didn't appreciate what she had gone through or the extent of the sacrifices that she had made and routinely still made — for me and my brother and for others.  I'm sure that I don't fully appreciate her now.  But, perhaps, with the wisdom of age and hindsight, I'm beginning to.  I still find myself talking to her from time to time.  I look forward so very much to seeing her again.  Another of the gifts of Easter.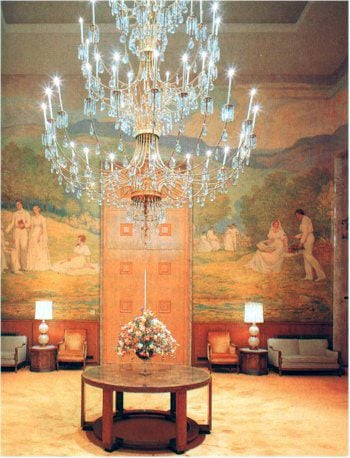 Here are two stanzas of a hymn that, candidly, I long hated as too treacly, corny, too sentimental.  I don't feel that way anymore:
Oh, what songs of the heart

We shall sing all the day,

When again we assemble at home,

When we meet ne'er to part

With the blest o'er the way,

There no more from our loved ones to roam!

When we meet ne'er to part,

Oh, what songs of the heart

We shall sing in our beautiful home.

Tho our rapture and bliss

There's no song can express,

We will shout, we will sing o'er and o'er,

As we greet with a kiss,

And with joy we caress

All our loved ones that passed on before;

As we greet with a kiss,

In our rapture and bliss,

All our loved ones that passed on before.