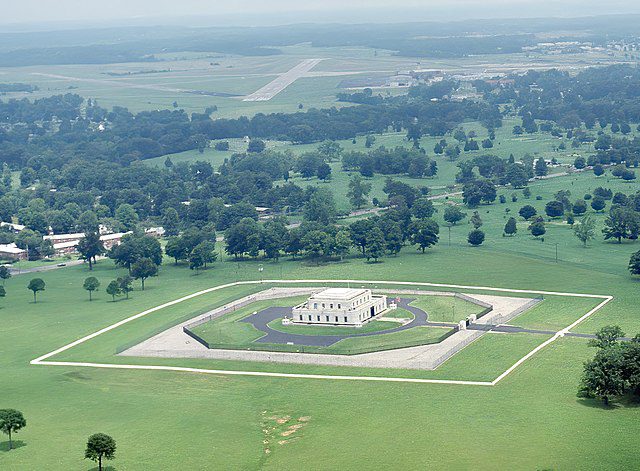 A very worthwhile essay from two of my favorite commentators at the Deseret News, Jacob Hess and Hal Boyd:  "Perspective: What's behind American media's unhealthy fixation on 'Mormons, Inc.'?"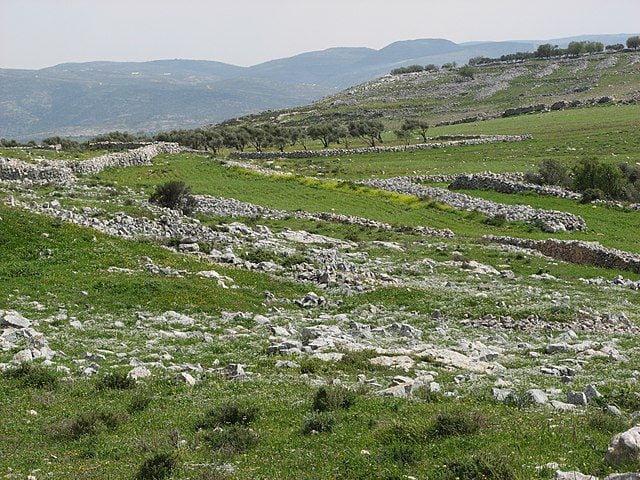 The oldest currently known copy of a biblical text is to be found on what are commonly called the "Hinnom Scrolls."  Discovered in 1979-80 during excavations led by Gabriel Barkay, of Tel Aviv University, in a series of burial caves located not far to the southwest of the Old City of Jerusalem at Ketef Hinnom — hence the name — these scrolls are actually two silver amulets.  They have been dated to the seventh century B.C., which is to say to just before or during the lifetime of the Book of Mormon prophet Lehi.  When they were unrolled and translated, they proved to contain the famous "priestly benediction" from Numbers 6:24-26:  "The Lord bless thee, and keep thee:The Lord make his face shine upon thee, and be gracious unto thee: The Lord lift up his countenance upon thee, and give thee peace."
It is generally accepted that the Ketef Hinnom scrolls contain the oldest written portion of scripture that has ever been found thus far, several centuries older even than the Dead Sea Scrolls.  They are also recognized as containing the oldest extrabiblical reference to YHWH — that is, to Yahweh or Jehovah.  (That fact is obscured in the King James rendering cited just above, so here is another translation:  "May Yahweh bless you and keep you; may Yahweh cause his face to shine upon you and grant you peace.")
Given their early date, the Hinnom Scrolls provide evidence strongly suggesting that at least a portion of the books of Moses may not have been written during the exilic or postexilic period of Israelite history, as some scholars have contended.  It is also significant, from a specifically Latter-day Saint point of view, that the oldest extant biblical text is written on, well, metal.  It seems that the Book of Mormon's claim to have been written on metal plates may not be so outlandish, after all.
But now a new development may have occurred that is worth reporting:  A tiny ancient lead tablet that may contain an even earlier proto-Hebraic inscription was announced to the news media more than a year ago.  Here's an account of the press conference announcing it that was kindly called to my attention slightly over a year ago by my friend Noel Reynolds:  "Researchers decipher oldest known Hebrew inscription on 'cursed' tablet: Mt. Ebal discovery aligns with biblical texts in Deuteronomy, Joshua • 'Post' photographer Sellem's photos help decode wording"  (A video recording of the actual press conference is accessible for free online: "Oldest Known Proto-Hebrew Inscription From Mount Ebal Discovered by ABR Researchers")
Now, Professor Reynolds has alerted me within just the past couple of days to the fact that the promised peer-reviewed journal report of the discovery has appeared:  Scott Stripling, Gershon Galil, Ivana Kumpova, Jaroslav Valach, Pieter Gert van der Veen, and Daniel Vavrik, ""You are Cursed by the God YHW:" an early Hebrew inscription from Mt. Ebal," Heritage Science 11: 105 (2023).  Here is the summary of the article that is prefaced to it:
In December 2019, an expedition on Mt. Ebal to examine the discarded material from Adam Zertal's 1982–1989 excavation yielded a small, folded lead tablet. The east dump pile, from which the object emerged, contained the discarded matrix from two structures that he interpreted as altars dated to the Late Bronze Age II and Iron Age I. The earlier and smaller round altar lay underneath the geometric center of the later and larger rectangular altar. The tablet could not be opened without damaging it. A team of scientists performed X-ray tomographic measurements with different scanning parameters. The tomographically reconstructed data were subjected to advanced processing to reveal the hidden text. Epigraphic analysis of the tomographic data revealed a formulaic curse written in a proto-alphabetic script likely dating to Late Bronze Age II. The inscription falls within the literary genre of Chiastic Parallelism and predates any previously known Hebrew inscription in Israel by at least 200 years.
As Professor Reynolds himself pointed out in the email that I received from him,
There is a full range of responses from epigraphers. Christopher Rollston, a leading authority on ancient Hebrew inscriptions, says he can see no clear example of a Hebrew letter. Others accept the proposed 23-word reading. If the proposed interpretation is correct, the tablet upsets or corrects current scholarly theories, pushing the invention of Hebrew writing back another 200 years or so. There are several other potentially  major implications for the archaeology, history, and religion of Israel.
Some people have been very enthusiastic — and understandably so, if one accepts the discoverers' conclusions about the lead tablet — regarding this find.  For instance, here's a link that James Jordan sent to me all the way from a rural area of the Democratic Republic of the Congo:  "Researchers Use X-Ray on Item Found at Biblical Site, Make Incredible Discovery That Could Connect to 1 Specific Verse"
If this archaeological artifact is authentic, and if it really contains the proto-Hebraic inscription that is claimed for it, we once again have writing on metal.  And it's interesting, too, that the inscription that its supporters have discerned on the small metallic plate is chiastic.  (Again, it's difficult for a Latter-day Saint not to be reminded of the Book of Mormon in this regard.)
As Professor Reynolds observes, though, responses to the interpretation of the find given by its discoverers have not, umm, been universally positive.  Here's a link that he also supplied, from The Times of Israel:  "Academic article on controversial 3,200-year-old 'curse tablet' fails to sway experts: Year after team hails bombshell discovery of oldest Hebrew writing in Israel, details of the find hit a peer-reviewed journal. But some academics don't see any inscription at all"
And here's an older article, also from The Times of Israel, that provides background to the more recent controversy:  "Bible scholar's sensational Hezekiah inscription claims prompt researchers' outcry: Academics publish open letter calling for scientific treatment of 'once-in-a-lifetime' claims after new round of unsupported popular press headlines regarding Jerusalem 'discovery'"