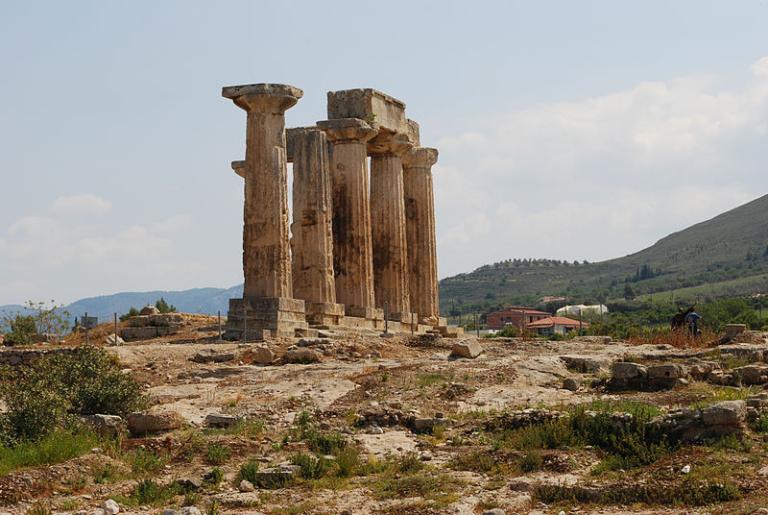 The second part of my "Follow Him" podcast interview with Hank Smith and John Bytheway (on 1 Corinthians 14-16, "God is Not the Author of Confusion, But of Peace") is now up online:  1 Corinthians 14-16 Part 2 • Dr. Daniel C. Peterson • Sept 4 – Sept 10.  The first part of the interview is also available:  1 Corinthians 14-16 Part 1 • Dr. Daniel C. Peterson • Sept 4 – Sept 10.  Having been informed of this jarring fact, what you now do with the knowledge is entirely up to you and at your own risk.
And here are a couple of new items that you might enjoy:
Come, Follow Me — New Testament Study and Teaching Helps: Lesson 38, September 11 — 17:  2 Corinthians 1–7 — "Be Ye Reconciled to God"
Over on the website of the Interpreter Foundation, Jonn Claybaugh kindly provides yet another set of his concise notes for students and teachers of the "Come, Follow Me" curriculum of the Church of Jesus Christ of Latter-day Saints.
The New Testament in Context Lesson 38: "Be Ye Reconciled to God": 2 Corinthians 1–7
On 20 August 2023, Bruce Webster and Robert Boylan and and Kris Frederickson joined together for the Come, Follow Me segment of the Interpreter Radio Show to discuss New Testament lesson 38, "Be Ye Reconciled to God" covering 2 Corinthians 1–7.

Their conversation, edited to remove commercial breaks, is now available to you at no charge but at your convenience.  The other segments of the 20 August 2023 radio show can be accessed at https://interpreterfoundation.org/interpreter-radio-show-august-20-2023.

The Interpreter Radio Show can be heard weekly in Salt Lake Valley on Sunday evenings from 7 to 9 PM (MDT), on K-TALK, AM 1640.  But don't envy those who live within range of K-TALK's radio signal.  They aren't alone as the darlings of fortune.  You haven't been forgotten. The Interpreter Foundation cares about you, too.  If your geographical fate has situated you outside of the Valley of the Great Salt Lake, or even if you have some exotic phobia against  radio receivers, you can listen live on the Internet at ktalkmedia.com.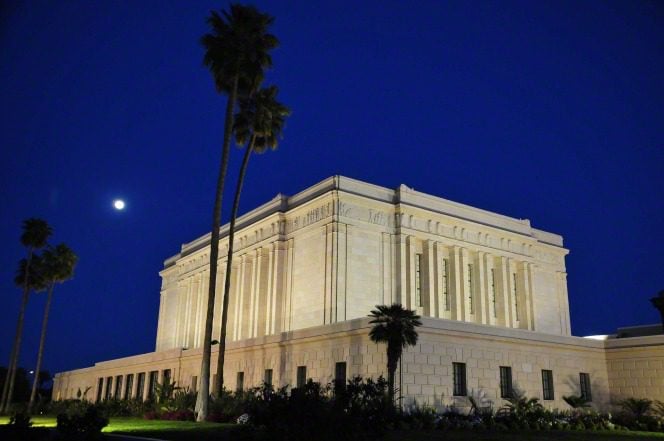 I've just finished re-reading The Lost World of Genesis 1: Ancient Cosmology and the Origins Debate (Downers Grove, IL: IVP Academic, 2010), by John H. Walton.  I commend it to your attention.  It is a fascinating book that, I think, should be of very special interest to more than a few Latter-day Saints.  Yes, they should be interested in his argument that there is no necessary conflict between the first chapter of the Bible, on the one hand, and, on the other, current scientific theories of geology and evolutionary biology.  But the specifically Latter-day Saint interest, I think, should focus on his specific suggestion about what Genesis 1 is actually talking about:
The position that I have proposed regarding Genesis 1 may be designated the cosmic temple inauguration view. This label picks up the most important aspect of the view: that the cosmos is being given its functions as God's temple, where he has taken up his residence and from where he runs the cosmos. This world is his headquarters.  (162)

The key features of this interpretation include most prominently:

The Hebrew word translated "create" (bārāʾ) concerns assigning functions.
The account begins in verse 2 with no functions (rather than with no material).
The first three days pertain to the three major functions of life: time, weather, food. *
Days four to six pertain to functionaries in the cosmos being assigned their roles and spheres.
The recurring comment that "it is good" refers to functionality (relative to people).
The temple aspect is evident in the climax of day seven when God rests—an activity in a temple.

The account can then be seen to be a seven-day inauguration of the cosmic temple, setting up its functions for the benefit of humanity, with God dwelling in relationship with his creatures.  (163)
A little further on, and on a distinct but not wholly unrelated topic:
As Gerald Runkle writes in his book Good Thinking:

It is the mark of stubborn and dogmatic persons to be oblivious to the need either to test their own beliefs or to recognize the successful tests that opposing beliefs have undergone. Copernicus caused widespread consternation when he suggested that the earth revolved around the sun. Though he had impressive evidence for his theory, it was received in ill humor by most religious groups. Martin Luther complained: "People give ear to an upstart astrologer who strove to show that the earth revolved, not the heavens or the firmament, the sun and the moon. . . . This fool wishes to reverse the entire science of astronomy; but the sacred Scripture tells us that Joshua commanded the sun to stand still and not the earth."

We must keep in mind that we are presumptuous if we consider our interpretations of Scripture to have the same authority as Scripture itself. Nobody is an infallible interpreter, and we must always stand ready to reconsider our interpretations in light of new information. We must not let our interpretations stand in the place of Scripture's authority and thus risk misrepresenting God's revelation. We are willing to bind reason if our faith calls for belief where reason fails. But we are also people who in faith seek learning. What we learn may cause us to reconsider interpretations of Scripture, but need never cause us to question the intrinsic authority or nature of Scripture.  (167-168)
John H. Walton is an emeritus professor at Wheaton College in Illinois who specializes in the Ancient Near Eastern background of the Hebrew Bible or Old Testament, with a special focus on the book of Genesis and its creation account, as well as on the interpretation of the book of Job.  Among his many books are these, which have held a particular interest for me over the past little while"
(2006). Ancient Near Eastern Thought and the Old Testament.
(2009). The Lost World of Genesis One: Ancient Cosmology and the Origins Debate.
(2011). Genesis 1 as Ancient Cosmology.
With D. Brent Sandy (2013).  The Lost World of Scripture: Ancient Literary Culture and Biblical Authority.
(2015). The Lost World of Adam and Eve: Genesis 2–3 and the Human Origins Debate.
Posted from Scottsdale, Arizona