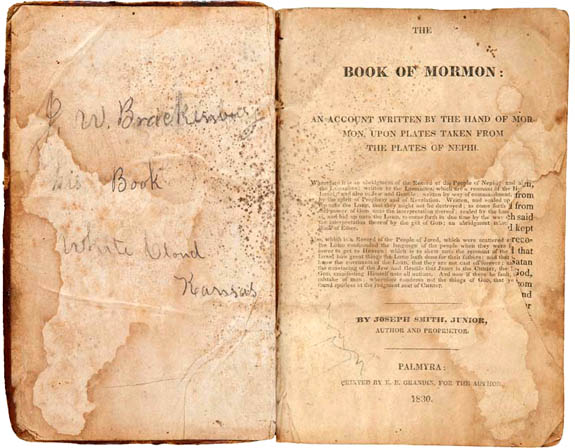 For 2013-14, I had the opportunity to serve as a Postdoctoral Teaching Fellow in Mormon Studies with the Tanner Humanities Center. This Tuesday (April 15th), it will be my privilege to present a lecture entitled "Affliction and Favor: the Book of Mormon as Literature." The lecture is part of the Tanner Center's "Work in Progress" series. The lecture begins at 12:00 noon in room 143 of the Carolyn Irish Tanner Humanities Building. All are welcome to attend. A link to the lecture and series may be accessed here.
The following statement provides a summary of my topic:
Written in the language of the King James version of the Bible, the long and complicated Book of Mormon boggles the minds of many readers. Yet it is unquestionably one of the most influential books ever written. It is a significant piece of American religious literature that draws upon the King James Bible. Recent studies by scholars searching the text in a manner independent of its truth claims have shown that the Book of Mormon can be appreciated for its literary qualities. This lecture will present some of these interesting features in terms of the Book of Mormon's literary focus on the relationship between affliction and favor.