I was like a man walking into the desert without a plan.
As a writer, it's hard not to think ahead about plot lines and the twists that lead to the explosive ending. I wanted to develop a lead and an outline before I even boarded an airplane. I wanted to write the story and just fill in the blanks along the way. But I committed to sit back and let God write the story, to prepare the steps and the people along the way.
He did.
If you don't know, I spent 10 days in Jordan, visiting and interviewing Syrian and Iraqi refugees. I came away from this time with a profound and deep understanding of a world turned upside down with innocent people impacted by man's depravity. I left these refugees with a deeper sense of faith, spurred by wounded men and women who never give up on God.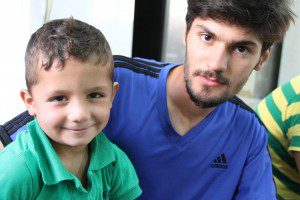 I met with more than 20 families who were displaced from their homes in Syria and Iraq. There were both Christian and Muslim families, equally impacted by terror and war. Hands trembling, I tapped out the translated tales and often found myself squeezing away the tears so I could my job.
I was exhausted with the burdens of suffering and the hours of listening, interpretation, and then scribing. And yet, I was energized because of the faith of these people.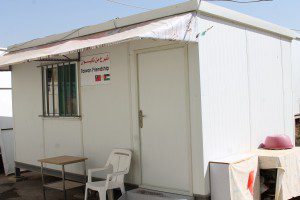 Throughout my ten days, I informally met other believers by the hundreds who continually asked the readers of these words to pray and to help governments change. I met ordinary people who wring their hands at the refugees scrambling to find some stability for their families. I met politicians and decision makers who are trying to lessen the burdens on both the citizen and refugee.  Over and again I heard this phrase: "It's complicated."
But I still believe in miracles.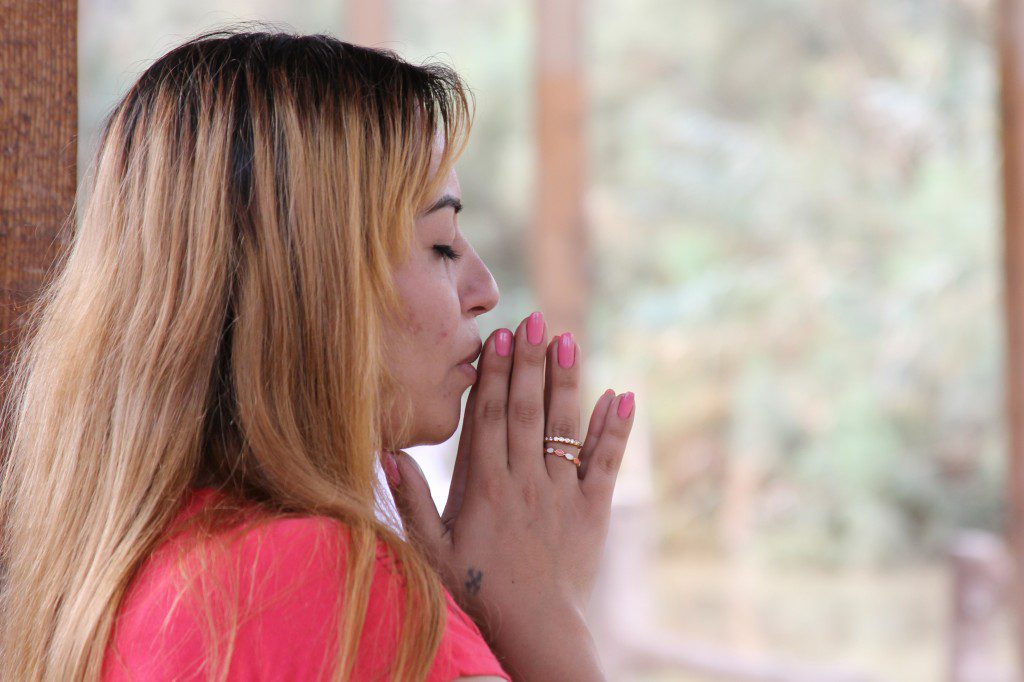 The stories are real
I've been able to share a few stores already, like this one: Family of five: We pray for ISIS, where the mother of three children prays for those who displaced her family from their home in Iraq, even though they live in a cargo box waiting for U.N. resolution.
This story, Nowhere to go: Refugee families escaped persecution, but cannot escape captivity, describes the unbelievably "stuck" position many of these refugees face. They cannot go home. They cannot work, due to government restriction. And so they wait on a distant hope of immigration.
And then there was Albert, who left his business in Aleppo, Syria be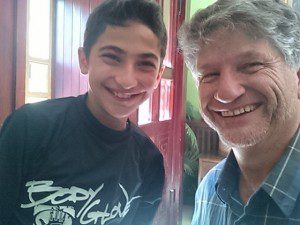 cause of the escalation of hostilities. His son smiled his way into my heart, fully understanding the family's plight. The article, This Syrian family is looking for home has been shared all across the world.
For another man,the straw that broke the camel's back for his family's departure from Bagdad was a masked man threatening his family.
And I was really touched when I visited this church in a town that is changing because of the faith of refugees.
The week ended with a touching baptism ceremony at the Jordan River – yes, the one where John baptized Jesus.  Many of the people I had interviewed entered the water's in obedience and surrender.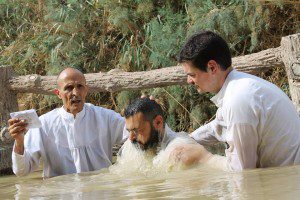 What's next
I'm working on more stories, but am right in the thick of life again. My first day at work was sheer overdrive, full of politics and intrigue. And at home there was a leaking P-trap in the kitchen and a new crack in the truck windshield. There are bills to pay and meetings to lead. It all seems so trivial.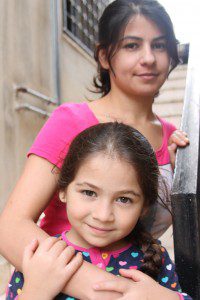 But, the calling cannot be easily shaken. I'll work diligently to retell these stories. I'll tell you about this young family whose home was painted with the symbol of the Nazarene –– and left everything. But they've never regretted standing for their Savior. "Not even once," said Nineveh, the young mother.
You'll soon hear about a man who served time in a Syrian prison for crimes he DID commit. There, he met Jesus and then later, his brother found the same Savior. Together, they're helping lead a home church of other displaced Syrians.
I'll tell you a story about a man who learned of the death of his father through a YouTube video, killed by Syrian terrorists. He is working on overcoming his thoughts of revenge and is leading his family toward a life of surrender.
You'll hear of a Muslim woman who was pushed out of Syria by war. She gave birth to a baby and named her "Sham", which means "Damascus." The reason? "So whenever I look in her face, I think of home."
In all, there are more than 20 stories. Every one of them will touch your heart.
In a few weeks, I hope to package these stories, along with those of refugee workers in a single volume. I'll keep you posted and I'm looking for other warriors who can help me with editing, illustrating and publishing to rush this work while there is still time.
But all of this effort isn't just to write a few emotional articles and to produce a book for some to skim. I hope to help spur a conversation, that these stories will fall in the right hands who can make the changes to help these people. I also want the church to come to the aid of our brothers and sisters who have suffered for the sake of the Cross.
What your money did
If you gave money for this effort, let me tell what impact you had.
W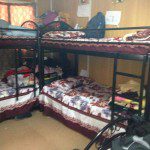 e were able to combine our funds with gifts from other parties to purchase beds and bedding for those who are currently living in 10 x 15 cargo trailers.  For a year, they have been sleeping on a pad on the floor and with winter coming, this lifts them off the cold and gives a little comfort.
We were also able to help purchase blankets and bedding for these beds. Within two days of delivery of this bedding, a soaking rain storm blasted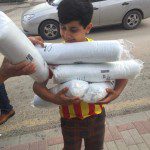 through the town and the elevated beds staved off the cold of the late fall.
There is still great need. More than 120,000 Syrians have been displaced this month alone. Many of them will arrive in this city in Jordan with nothing and there are people on the ground who are ready to give immediate assistance in the form of bedding, heaters and food.
How you can help
You can help by sharing each of the stories above by email, Facebook or Twitter. This is not to build any kind of personal following, but to help these stories somehow, someway reach the right people who can change the face of the refugee crisis. There is power in a simple click.
You can also subscribe here to receive all the future posts and I ask that you share them broadly as well.
There are many opportunities for attention and money, but I want to remind you what the Apostle Paul said.
"So then, as we have opportunity, let us do good to everyone, but especially to those who are of the household of faith."
Many of these people stood up for their faith under the threat of death. And as a body of believers, we need to rush to their side, to remind them that they are not alone. We do not do this by condemning Islam. Painting broad strokes of fear does not help in any way and only serves to isolate the innocent from Christian love. The enemies are those who terrorize, in any name.
Please share this message with your friends, as this is a chance to give real, immediate aid to those on the front lines without any bureaucracy or middlemen.
You can also give online here. Under Missionary/Project Name, "Madaba – Refugee Fund"
Checks can go to Team Expansion, POB 91294, Louisville, KY 40291, memo line, "Refugee Fund"
I would also encourage you to become a regular supporter of these people who are working every single day on behalf of the gospel for the sake of Syrian and Iraqi refugees. I've seen how they use money and how they live and I'm a believer that this is a worthy cause. Give here under missionary name "Nance."
Thank  you for your support, your prayers and your ongoing encouragement for #RefugeeStories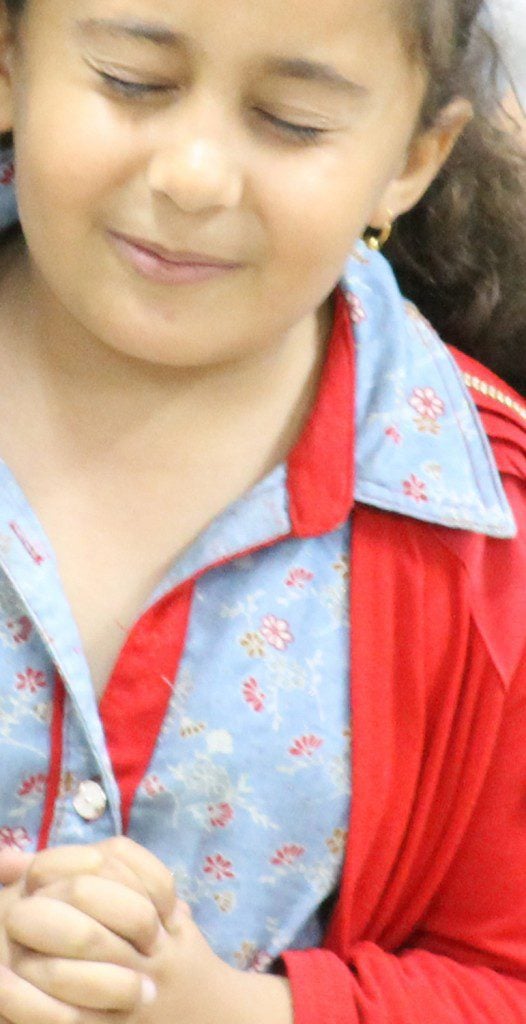 #refugeestories