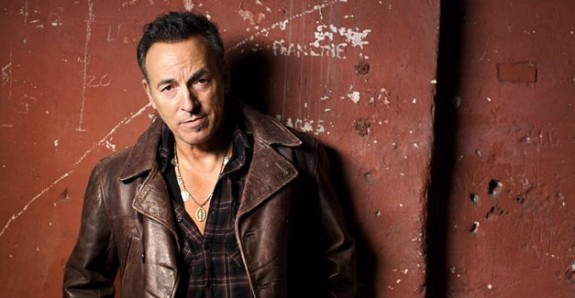 A writer over at Christianity Today has been listening to a lot of Bruce Springsteen — and his new album — and finds unmistakable religious themes:
As far as I know, Springsteen does not claim to be a Christian. He grew up in the Catholic Church, left it in his teens, and never looked back. But Springsteen understands mess; the kind of mess that I was in, the relational conundrums that can trace their roots to unresolved dreams, the power of choices that set us off down a path from which it is often difficult to retreat, the gap between the people we would like to be and the people we often are. In spite of this, his songs offer an unbroken testimony to those who face adversity and strive to overcome it. And, increasingly, his work is characterized by a buoyant hope that can only be seen as rooted in the person of Jesus Christ. If you doubt that claim, you need to listen to his latest album Wrecking Ball, an album in which Jesus and his teachings inform virtually every song…

…This is Springsteen's extravagant gift; finding the spark of uniqueness and worth in particular human lives and holding those lives up as a mirror for us to see the reflection of ourselves, of the time and place in which we live. He does it on Wrecking Ball time and time again…

…The vision finds its fulfillment in "Land of Hope and Dreams," the kind of arena-rattling anthem that Springsteen hasn't written in a while. This is an old song, one that he has been performing for well over a decade in his concerts, but it is fitting that it appears at the end of Wrecking Ball, the eventual victor in the usual Springsteen tug-of-war between despair and transcendent hope.
Read more. And check out the lyrics to the song:
This train…
Carries saints and sinners
This train…
Carries losers and winners
This train…
Carries whores and gamblers
This train…
Carries lost souls

I said this train…
Dreams will not be thwarted
This train…
Faith will be rewarded
Below, a performance of "Land of Hope and Dreams" in New York from a couple years ago.