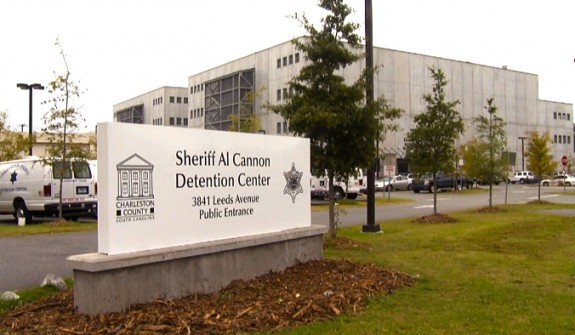 After this story hit, the jail has decided to change its policy.
A temporary policy allowing the use of sacramental wine in Catholic Mass at the Cannon Detention Center is now the jail's permanent policy.

A flareup this week over the use of wine during the celebration of Mass at the jail led to the replacement of a chaplain, Monsignor Ed Lofton.

Lofton won't be back at the jail, but Sheriff Al Cannon said Thursday that he would allow priests to drink wine at Mass on a temporary basis.

On Friday Cannon said that after concurring with the Diocese of Charleston, he decided to confirm that policy.

In a statement, diocese officials said they are satisfied with the policy and are "pleased this matter has been amicably resolved."

They added, "It is unfortunate that this matter was not resolved privately." The diocese "has always enjoyed a positive relationship with federal, state and local correctional and detention facilities in its prison ministry which includes the celebration of Mass for inmates. In that celebration, the presence of wine is essential," the statement said.