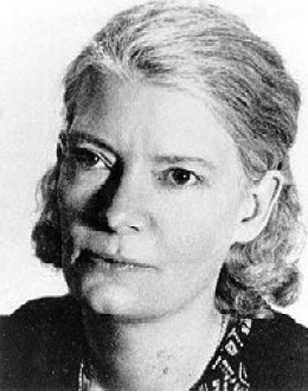 One of the most famous quotes of Dorothy Day is "Don't call me a saint. I don't want to be dismissed that easily."
With news of her cause for canonization moving forward, Fr. James Martin did a little digging to find out where and when she said that:
That quote is probably the biggest barrier to her canonization. Not that it would deter the Vatican, since the Congregation for the Causes of the Saints is used to dealing with the humility of a prospective saints.  But the quote sets up a kind of spiritual roadblock for many of her admirers.  Many believe she is a saint, but balk at supporting her canonization.  Given that quote, would Dorothy really want to be canonized?  Oddly, supporting her feels almost like a betrayal.

Anticipating the bishops' vote, I put that question a few days ago to Robert Ellsberg, the publisher of Orbis Books, and the editor of The Duty of Delight, Dorothy Day's journals, andAll the Way to Heaven, her collected letters. As a young man on leave from Harvard Univeristy, Ellsberg had worked with Dorothy, and served for a time as editor of the Catholic Worker newspaper.  So I asked him a few questions: What was the source of that famous quote? What did he suppose she meant? What would he imagine Dorothy's feelings to be about her canonization, hard as that might be to surmise? And, finally, how did he feel about the possibility of St. Dorothy Day?
Ellsberg's answer, in part:
I bear a burden of responsibility for publicizing that line, which I quoted in the introduction to an anthology of her writings almost thirty years ago. Where did it come from? I can't honestly say. I do remember one time sitting at the kitchen table with her at St. Joseph's house, looking at an issue of Time magazine in which she was included in a list of "living saints." "When they call you a saint," she said, "it means basically that you are not to be taken seriously."

Whatever the provenance of her famous "quote"—the important question is: What did she mean?

Dorothy's own relationship with saints was anything but cynical. Both her daily speech and her writings were filled with references to St. Paul, St. Augustine, St. Francis of Assisi, and St. Teresa of Avila. She treasured their stories. For Dorothy these were not idealized super-humans, but her constant companions and daily guides in the imitation of Christ. She relished the human details of their struggles to be faithful, realizing full well that in their own time they were often regarded as eccentrics or dangerous troublemakers.

But she didn't just study their life and writings. She also firmly believed in their role as heavenly patrons. Whenever funds or provisions ran low she would "petition" St. Joseph. She would pray to St. Therese for patience and understanding. She would pray to St. Francis to increase her spirit of poverty.  For many years, the Catholic Worker was largely illustrated by woodcuts by Ade Bethune depicting the saints in everyday dress, performing the works of mercy. She devoted many years of her life writing a life of St. Therese of Lisieux. I have no doubt she would have delighted in the news that St. Therese was named a Doctor of the Church. It is unthinkable that she would have responded by saying, "That means basically that Therese is not to be taken seriously!"

Furthermore, long before Vatican II took up the theme of the universal call to holiness, Dorothy Day taught that "we are all called to be saints." As she noted, "We might as well get over our bourgeois fear of the name. We might also get used to recognizing the fact that there is some of the saint in all of us. Inasmuch as we are growing, putting off the old man and putting on Christ, there is some of the saint, the holy, the divine right there." In other words, Dorothy Day regarded sanctity as the ordinary vocation of every Christian—not just the goal of a chosen few.
Read it all.  It's fascinating.