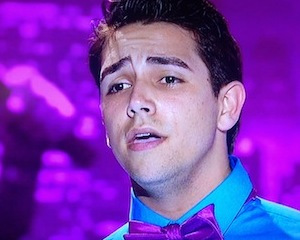 That's the advice given to Lazaro Arbos on "American Idol" the other night — and I couldn't agree more.
This Cuban immigrant struggles with a monumental stammer. But listen to what happens when he opens his mouth to sing "Bridge Over Troubled Waters."
For anyone who has ever battled the hurt and shame of stuttering…or felt left out or written off…this one's for you.
http://youtu.be/lLdg9FMp7f8