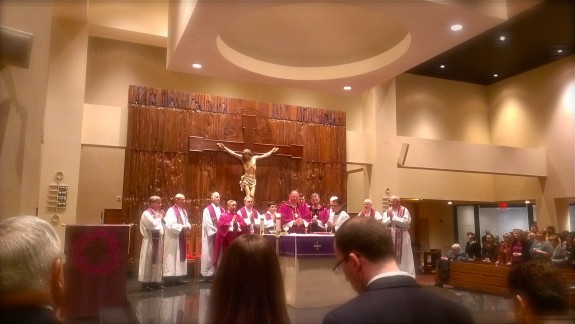 The question some folks were asking: will he be coming back?
The shot above was taken at St. John the Evangelist this morning, the parish church located in the New York Catholic Center in Manhattan, where the Archdiocese has its offices (and where I work). The cardinal celebrated Mass with some of the other priests in the building and a couple hundred diocesan employees.
Overheard in the elevator after: "I'm praying for a John XXIV." To which a priest replied: "Or Paul VII."
Whatever his name: for now, let's just pray for Cardinal Dolan and all the men who are about to make one of the biggest decisions of their lives.