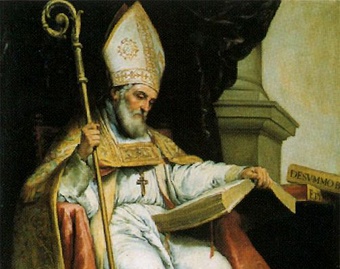 This may be a first. The Brussels office of one of the largest and most famous ad agencies in the world took the unusual step of going to Seville to have its new website (on a mobile server) blessed by the archbishop, and to ask the intercession of St. Isidore, the patron of the Internet. As they note on the new website:
When firewalls fail, rely on the holy spirit.

No antivirus software protects your computer for the full 100%. There's always a chance something unforeseen strikes down. We designed a label that keeps your computer from any digital harm. The label was blessed by the Archbishop of Seville, hometown of the internet's own Patron Saint Isidore.
Check out the video below.