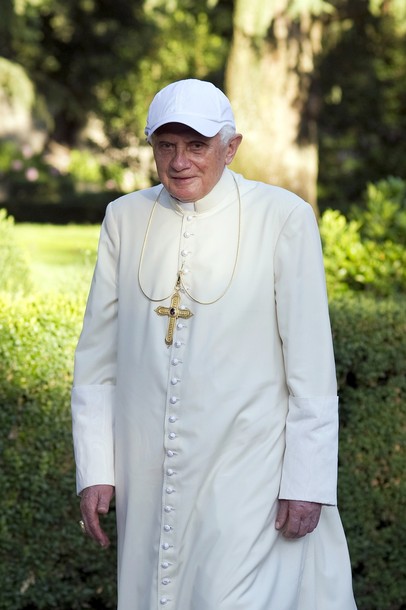 He'll have a little spending money, it seems.  Details: 
Pope Benedict XVI does not, officially, have an income. The head of the Catholic Church doesn't really get paid, the Vatican has said repeatedly in response to inquiries from the press over the years; he has his every need provided for by the Holy see. But we know what Benedict will make once he relinquishes the papacy on February 28. He will be paid a pension of 2,500 euros a month, or about $3,340.

That's according to several Italian media outlets, which quoted the amount of the pension usually paid to bishops. There is no precedent for a papal pension – the last one to resign was in 1415; everybody else died in office – but there are cases of retired bishops, and the pope is officially also the Bishop of Rome.

The Vatican press office did not confirm the amount, but a spokesperson said that the former Pope's needs, as well as those of whatever staff he might choose to retain in the Vatican monastery he is retiring to, "will be met."

The 86-year old Joseph Ratzinger plans to live out his days in prayer and meditation at the Mater Ecclesiae monastery. But first, he will spend the initial months after his abidcation at the Castel Gandolfo papal residence, outside of Rome, as the monastery undergoes renewals.

He will not bring much with him from his eight years as pope, except for some books, letters, his piano and personal objects, according to a report by Italian site TGcom. His vast library and notes will be kept in the Vatican, but will not be available to the public; Ratzinger himself will need to make a formal request with the Vatican Library in order to consult them.