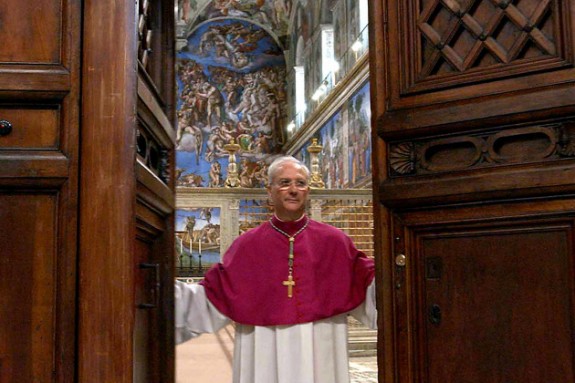 How about a six-month time out?
From today's Letters to the Editor in the New York Times…
To the Editor:

My wish for the conclave is very practicable and would not require any adjustments to canon law. Have the cardinals declare a six-month interregnum and return home and ask their bishops to hold open diocesan synods and public periods of just listening — not responding — to the concerns of the faithful.

After intermittent periods of silent retreats, bring the continental episcopacies together and listen to them. Then, in September, agree to meet and begin their process of electing a pope.

This is not a radical reform or a total reform, but it would allow time for much to surface. There would be the inevitable politicking, but it is better than the alternative.

DAVID E. PASINSKI
Syracuse, March 6, 2013

The writer is a former priest.