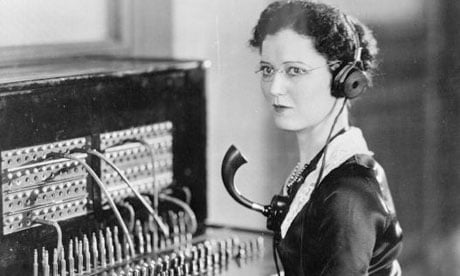 Get used to it. More than a few people might be hearing that in the months to come, according to Rocco:
Things will remain eventful… and as further evidence of how much Pope Francis is jamming into the shredder of Vatican protocol, the Catholic world might want to start getting used to a six-word phrase bound to stun many over the years to come – "The Pope is on the phone."

Es verdad – beyond reaching out in the flesh, Jorge Bergoglio has spent a good part of his first week in white quietly burning up the lines to places and people he can't immediately visit.

A practice mostly eschewed by his recent predecessors, PopeCalls look set to become a key element of Francis' ability to keep personally close – and on the equally crucial governance side, duly appraised.

Even before his first appearance at the balcony, the new pontiff placed a call to his predecessor at Castel Gandolfo, then another one last night on B16's onomastico, St Joseph's Day. Among others who've already been rung up include the Father-General of the Jesuits, while yesterday morning's public watch party in Buenos Aires received a 3.30am call from Francis over the sound system before the Mass and, last night, the Pope dialed the hometown newsstand where he'd buy his morning paper to thank the family who owns it for their daily time together over the years and ask for their prayers.
How long till he starts texting?