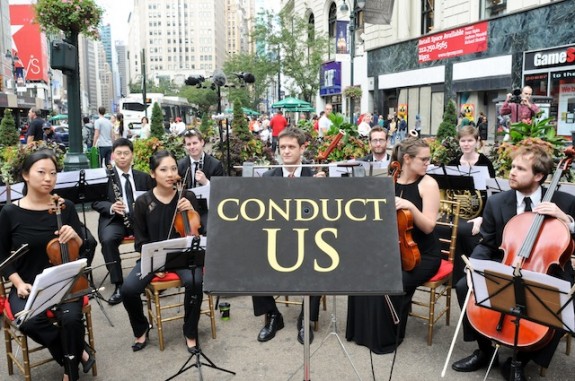 A grateful diaconal bow to Joseph Susanka, who discovered this little masterpiece, from Improv Everywhere:
For our latest mission, we put a Carnegie Hall orchestra in the middle of New York City and placed an empty podium in front of the musicians with a sign that read, "Conduct Us." Random New Yorkers who accepted the challenge were given the opportunity to conduct this world-class orchestra. The orchestra responded to the conductors, altering their tempo and performance accordingly.

Wonderful stuff, especially the way the troupe alters its tempo and mood in response to the conductors.
See the results below. Guaranteed to make you smile—and look for the nearest baton.