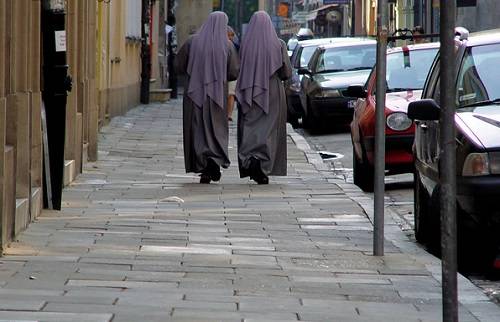 According to figures compiled by the Vatican, more than 2,600 priests and consecrated female religious leave their orders every year – and the office that oversees religious life has cited lack of fidelity to the Church's sexual teachings and disagreement over the reservation of priestly ordination to men as a leading reason.

In all, 13,123 men and women were dispensed formally from their vows in religious life, a requirement for returning to the lay state, between 2008 and 2012. The annual average is 2,624.6.

The Secretary of the Congregation for Institutes of Consecrated Life, Archbishop José Rodríguez Carballo, cited "emotional problems" including "falling in love" in heterosexual relationships which sometimes "culminate in marriage." But he also noted the "violation of the vow of chastity," including with "repeated acts of homosexuality – more evident in men, but equally present, more than you think, among women."

Many religious, he said, suffer a "loss of sense of belonging to the Church," and this "lack of true communion…is manifested, among other things, in not sharing the Church's teaching on specific issues such as the ordination of women and sexual morality."

At a meeting in Rome late last month, Archbishop Rodríguez, lamented, "In a world where everything is soft, there is no place for sacrifice, nor by renunciation, or other similar values."

The "absence of a spiritual life" – meaning "personal prayer, community prayer and sacramental life" and the "loss of sense of belonging to the community" – leads ultimately "to a profound crisis of faith," he added.
But there is hope, particularly among more tradition-oriented orders:
One of the most prominent and well known of these groups are the Dominican Sisters of Mary, Mother of the Eucharist, a teaching order founded in 1997, who have been featured as "young and rapidly expanding" on Oprah and dozens of other television and print news outlets in the U.S. These sisters have announced that, having outgrown their recently completed motherhouse in Ann Arbor, Michigan, they will be opening two new houses of formation in Texas and California.

…All of the groups wear some form of recognizable religious habit, live the traditional common life and engage in works that have always been associated with Catholic sisters such as teaching, nursing and prayer. They are also attracting large numbers of young women.

Sister Thomas Augustine, director of California Mission Advancement for the Ann Arbor Dominicans recently told Catholic San Francisco magazine, "We had 22 young women enter in August, and we have had between 10 and 20 new vocations per year for the past five years."