First TIME, now this.  I can't help but smile.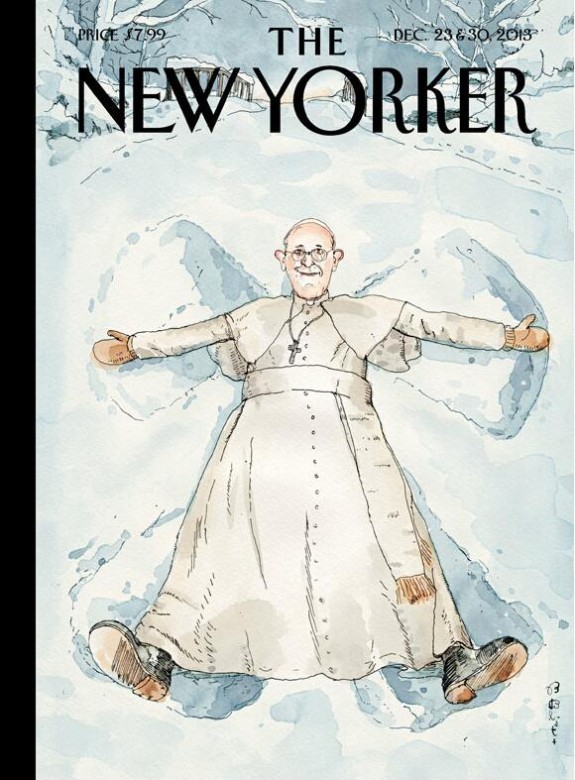 From James Carroll's profile of the pope in the magazine:
The press is obsessed with him. Time recently named him Person of the Year. The Huffington Post reported the speculation that Francis, garbed as a lowly priest, steals out of the Vatican at night to care for Rome's homeless. Legends like that suggest a new readiness to look at what a Pope can be. Francis is clearly a world figure, but a figure of what? "I would like us to make noise," he told a throng of young people in Brazil in July. "I want the Church to be in the streets; I want us to defend ourselves against all that is worldliness, comfort, being closed and turned within. Parishes, colleges, and institutions must get out, otherwise they risk becoming N.G.O.s, and the Church is not a non-governmental organization." But, of course, the Church is an N.G.O.—the largest in the world. Roman Catholicism is the only worldwide institution that crosses boundaries of north and south, east and west, affluence and abject poverty. Given that reach, how can the human family thrive without a reformed, critically minded, ethically responsible Catholic Church? Does Francis's explicitly Christian message of a loving merciful God survive, even in the secular age, as an inchoate symbol of the human longing for transcendence?