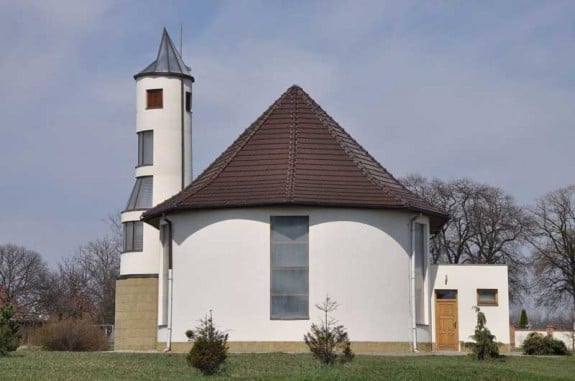 Some promising news from the land of my forebears: the Czech Republic, e once described as the "most atheist country" in Europe, is showing new signs of faith:
  Some 50 new Catholic churches have been built in the Czech Republic since the 1989 collapse of the communist regime, mainly in Moravian regions with a higher share of believers, and another ten are being planned or under construction, daily Lidové noviny (LN) writes today.

While in Bohemia, the western part of the country, only a few new churches appeared in the past two decades, in the east, in Moravian and Silesian dioceses, they were mushrooming.

In the Olomouc archdiocese, 19 new churches and in the Ostrava-Opava diocese, both in north Moravia, 14 new churches and nine chapels have been built since 1989.

In the capital of Prague, two new Catholic churches have been built along with three church community centers that are also used for liturgical purposes, LN notes.

It says Czech believers have contributed tens of millions of crowns to new churches since 1989.

They are most often constructed at modern prefab housing estates from the communist era. Their population has been aging, and consequently, the concentration of believers has been rising, LN writes.

At present a new Catholic church has been designed for the Lesná housing estate in Brno, the largest town in Moravia. So far several hundreds of local believers have met at a spiritual community center that was opened a couple of years ago.

"A church should be the center of life in a local community. This is why a lot of churches are now being built at housing estates," Brno diocese general vicar Jiří Mikulasek told LN.

LN also writes that a new generation of believers is growing up in Moravia and they do not want to travel far from their municipality to divine services. Therefore local inhabitants do not hesitate to collect money for a church's construction. These projects are often financially supported by local authorities and town halls, firms and regions.