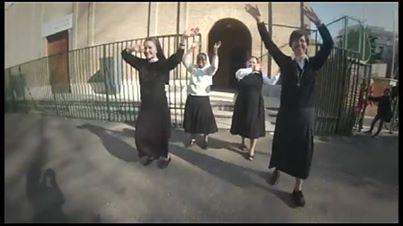 Priests, nuns, and Romans of all ages have been very "happy" about today's dual canonization of Pope John XXIII and Pope John Paul II since it was announced, ifthis video is any indication!

The Vatican's #2popesaints social media campaign put out the adorable video, which features clapping nuns, dancing priests, and Rome's amazing architecture.

Father Stefano Cascio, the man leading the #2popesaints initiative, told AFP, "The Church is already active on social media but the novelty is a communication campaign by young people for young people."
Check it out below.