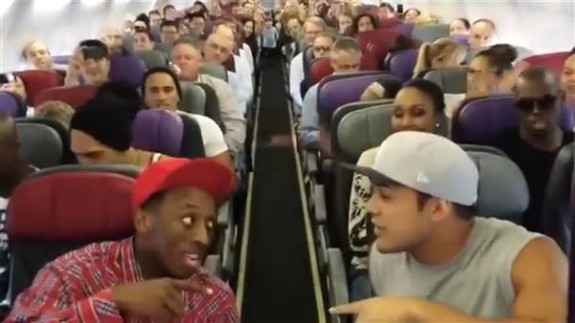 Here's something nifty: 
Passengers on a flight from Brisbane to Sydney on Monday were treated to an impromptu performance of "Circle of Life" by the Australian cast of "The Lion King."

Surprised travelers were greeted with song as they boarded Virgin Australia Flight 970. The cast was in Brisbane for an announcement that the Broadway production will open in the Australian city in September.
Check it out.  This kind of thing never happens to me. I'm lucky if I get peanuts.