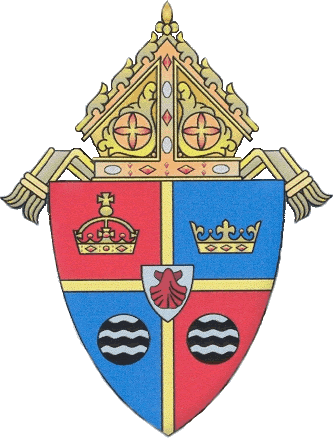 From the In My Backyard Desk, some sensational news, via The Brooklyn Eagle: 
The Most Reverend Nicholas DiMarzio, bishop of the Roman Catholic Diocese of Brooklyn and Queens, will ordain 13 men to the priesthood on Saturday, June 28. This group of men, who have served for the past year as transitional deacons, composes the largest class of new priests in the United States. The diocese is thus helping to reverse a long decline in vocations that has led to a shortage of priests within the Roman Catholic Church.

The ordination liturgy will take place at the Brooklyn Diocese's newly renovated and recently dedicated St. Joseph's Co-Cathedral on Pacific Street, between Vanderbilt and Underhill avenues, in Prospect Heights. The co-cathedral underwent a six-year, $18-million renovation.

"These 13 men represent the great diversity of ethnicity, life experience and socioeconomic background of the Church of Brooklyn and Queens. Yet, all share the one desire to serve as a priest," Bishop DiMarzio said. "I am privileged to ordain them as priests of Christ and welcome them to the Presbyterate of Brooklyn."

Ordained as transitional deacons in August of last year, the 13 men successfully completed their seminarian formation. They will serve the multicultural communities of the Diocese of Brooklyn, known as "the Diocese of Immigrants." Their backgrounds also reflect Brooklyn's ethnic diversities: Italian, Polish, Irish, Haitian and Hispanic, including Nicaraguan. One of the new priests has dual Italian and Puerto Rican heritage.

…Many have enjoyed other careers, ranging from law and business to filmmaking. The eldest candidate is 55.

Rev. Jeremy Canna, 27, was born in Marine Park, where he grew up as a member of St. Thomas Aquinas Parish. He became an altar server and was inspired by the example of his parish priests and Father Joseph Gancila, who served his pastoral year at the parish. He attended kindergarten at Good Shepherd School, Marine Park; grammar school at St. Agnes Seminary, Marine Park; and middle school in the Genesis Program at Xaverian High School, Bay Ridge.

For Father Canna, the door to the priesthood opened when his parents suggested that he consider attending high school at Cathedral Preparatory Seminary in Elmhurst. During freshman year, he was impressed by the priestly example of his teacher, Father Fred Marano, and he began "falling in love with all things Catholic."

He went on to attend Cathedral Seminary Residence, Douglaston; Immaculate Conception Seminary, Huntington, L.I.; and St. Joseph Seminary, Yonkers, N.Y. During summers, he assisted in the diocesan archives office. He earned his bachelor's degree with a double major in psychology and philosophy and a minor in theology at St. John's University, Jamaica. He attained master's degrees in theology and divinity from the Seminary of the Immaculate Conception.

A gifted pianist and organist, Father Canna grew in his love for the faith through music ministry. He played the keyboard for daily Mass at the prep seminary and played the organ at Mass while living in Douglaston.

He left the seminary to study mental health counseling, but left himself open to discernment and realized that the priesthood is his calling. Father Canna will offer his First Mass of thanksgiving at St. Thomas Aquinas, Flatlands, on Saturday, June 28 at 5:30 p.m.
And I'm pleased and honored to announce that I will serve as deacon at Fr. Jeremy's Mass of Thanksgiving that Saturday. He was in residence at my parish during his pastoral year.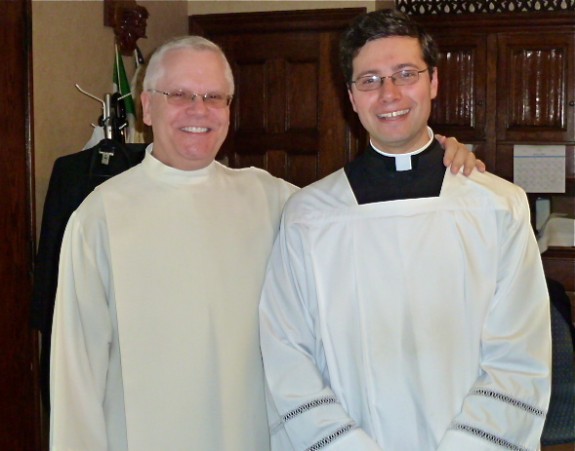 Read more about the upcoming ordinations.  And keep all these men in your prayers.