No one can say the visit to Charlotte has been dull.
This evening's Mass was celebrated at St. Peter's Church, a Jesuit parish in downtown Charlotte that happens to be the oldest Catholic church in Charlotte.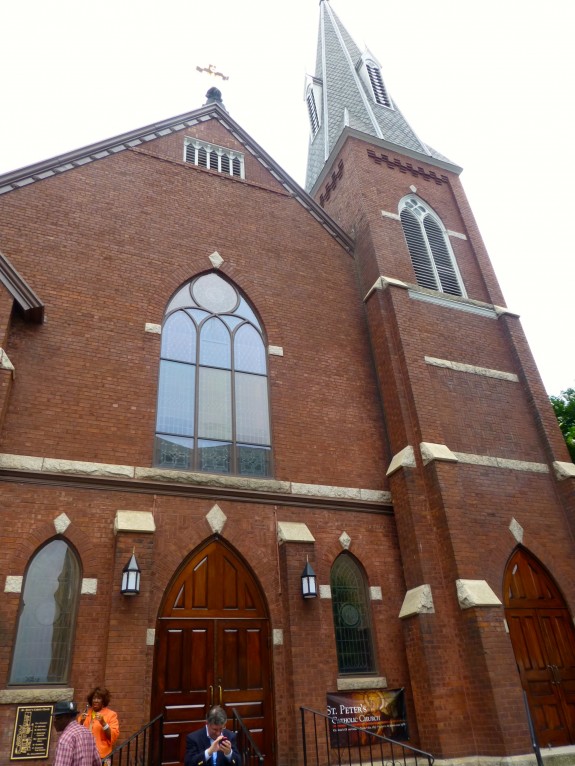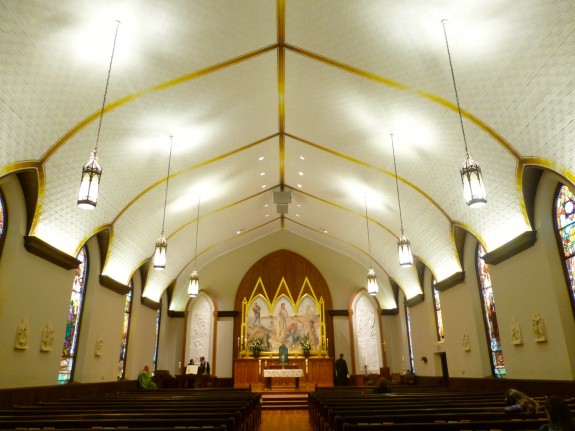 The mural behind the altar appears to depict Jesus's appearance to Peter after the Resurrection.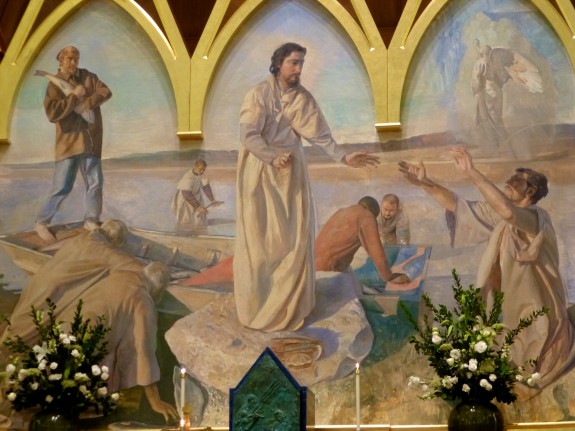 And one of the figures in the background appears to be wearing a dalmatic!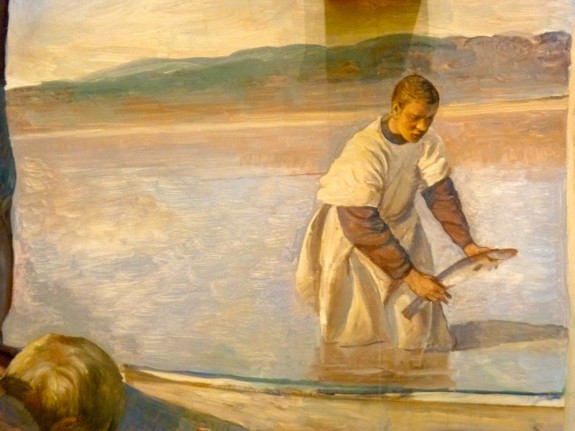 The celebrant was Bishop Robert Guglielmone, of Charleston, who hails from Rockville Centre —and who also happens to have been the childhood pastor of Patheos' own Father Michael Duffy. Small world!
Mass included some sensational hand-clapping, foot-stomping music from the Our Lady of Consolation Perpetual Hope Gospel Choir. Below, the conclusion of their recessional "Going Forth to Serve."
After the liturgy, a group of Patheosi gathered to head out to dinner: Your Humble Blogger, along with Sister Rose Pacatte, Katrina Fernandez, Fr. Dwight Longenecker and, in the middle, Diana von Glahn, from EWTN's "Faithful Traveler."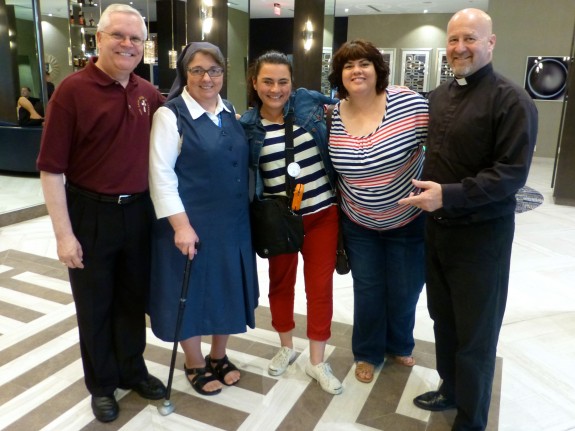 Katrina, North Carolina native, suggested Mac's, a BBQ joint down the highway.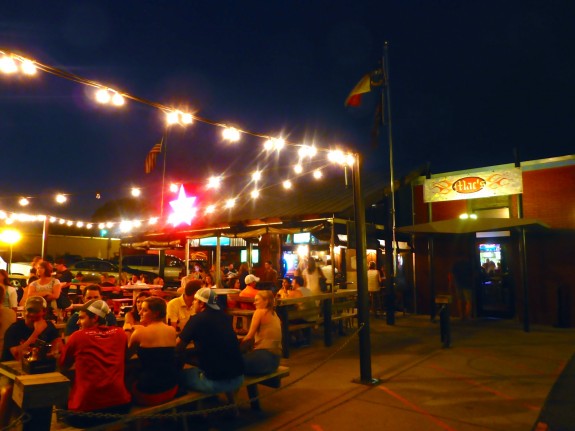 Fr. Dwight and Sr. Rose loved loved loved the fried pickles we had for an appetizer—a southern delicacy. We also went crazy with onion rings.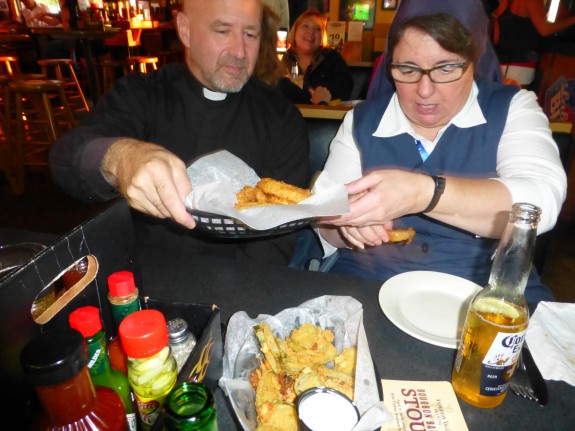 The pulled pork sandwich with mac and cheese on the side was pretty sensational, too.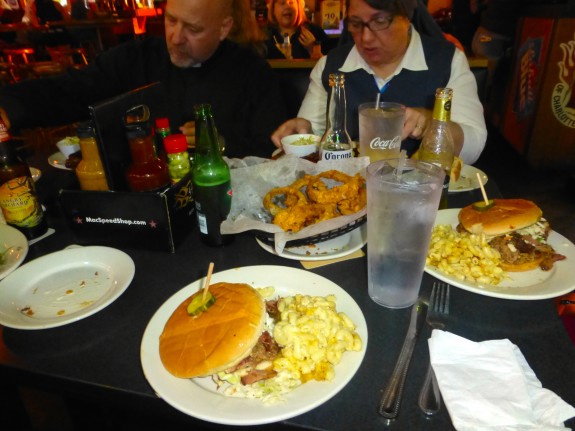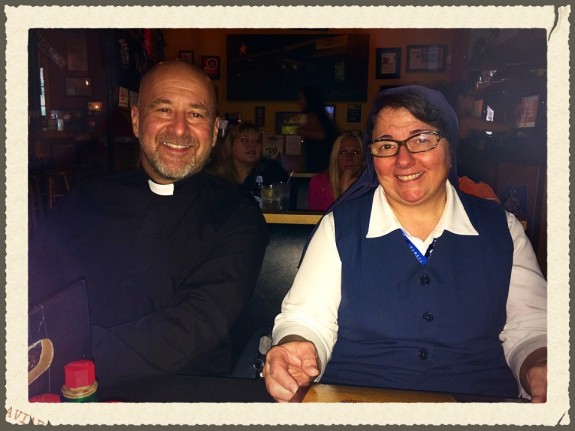 A good and very filling time was had by all. (Katrina was enjoying a moment of Contemplative Prayer, but we propped her up for the picture…)