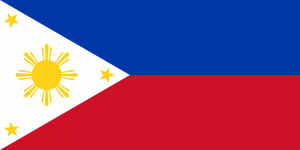 Every Sunday morning, dozens of Roman Catholics gather at a small chapel on an island in the central Philippines to listen to Father Jess Siva share his personal experiences as a priest, and as a parent.

Siva, 54, has been celebrating Mass in the town of Lambunao for the past 15 years, giving communion, performing last rites for the dying, hearing confessions and officiating at marriages.

But while his small flock admire him, Church leaders in the Philippines consider him persona non grata for failing to adhere to one of the most important tenets of the priesthood – abstaining from sex.

"This is a very serious problem within the Church," Siva, who is the father of two boys from a relationship with a member of his congregation's choir, told Reuters. "I hope Pope Francis will recognize us."

Although celibacy is not expected to be directly raised during the Pope's visit to the Philippines this week, some in the Church hope that the pontiff will in time listen to their pleas for change.

In the Philippines, which accounts for about half of Asia's Roman Catholics, Siva is not alone. A handful of priests have been asked to leave the priesthood for fathering children.

On Jan. 11 Siva baptized the five-month-old son, and fourth child, of fellow Catholic priest Hector Canto. Siva officiated at Canto's marriage in 1997.

…Siva, who was ordained a priest in 1986 and started living with his partner 12 years later, is making little headway in persuading the Church's local leadership that it is time to change.

The archdiocese of Jaro, which includes the town of Lambunao, frowns upon his actions, saying the priestly activities of Siva, Canto and another priest, Elmer Cajilig, are "illicit".

"They are on their own," Jaro Archbishop Angel Lagdameo told Reuters. "They have violated our rules on celibacy. We do not recognize them."

But Filipino Catholic bishops have done nothing to stop the ministry of the three priests who have openly violated the Church discipline.