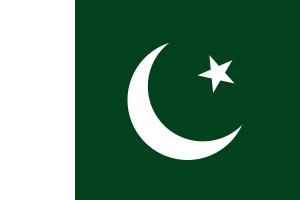 At least 10 people were killed and scores were injured Sunday when suicide bombers attacked a Catholic church in the eastern Pakistani city of Lahore, another act of violence against religious minorities here.

According to initial reports, at least two suicide bombers tried to make it inside St. John's Catholic Church but were stopped either by worshippers or security personnel. The bombers then detonated their explosives, destroying the front of the church, The Express Tribune newspaper reported.
Two Taliban suicide bombers attacked two churches as worshippers gathered inside in a generally peaceful area of Pakistan early Sunday, leaving 14 people dead and another 70 injured.

Among the dead at the Roman Catholic Church and Christ Church in the eastern city of Lahore are a 12-year-old boy and two police officers. Angry mobs burned to death one person they believed involved in the attacks and tried to lynch another.

Authorities said Jamatul Ahrar, a Taliban splinter group, claimed responsibility for both the attacks. A spokesman for the group warned of future attacks.

"There will be more of such attacks," Ahsanullah Ahsan, a spokesman for the Taliban faction, said in a statement emailed to reporters.