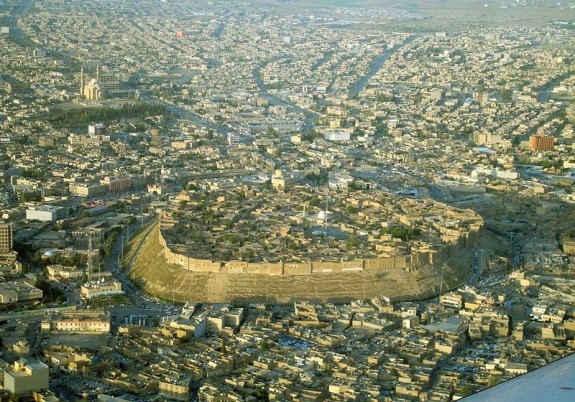 Some inspiring news, via Zenit:
The first courses of Catholic University in Erbil, the capital of Northern Kurdistan, will begin this year.

Recently, Chaldean Archbishop Bashar Matti Warda, ordinary of the archdiocese of Erbil and a great supporter of the project, announced in a letter the imminent commencement of activity in four faculties, including a college for studies in business administration, reported Fides.

The Chaldean Catholic Church has strongly desired that this college also serve as a form of tangible assistance for young people in the Middle East.

In the letter from the patriarchate's official communications media, the archbishop appeals to all potential sponsors and collaborators to contact the archdiocese to put at the disposal of the university donations and or competencies in the field of university education.

On October 20, 2012, in Ankawa, in the suburb of Erbil where the population is mainly Christian, the foundation stone of the university was laid. The local Chaldean Church made available 30,000 square metres of land for the university campus.

From the outset, the goal was to create a private center of university studies open to all, in touch with the demands of the market and closely associated with scientific research.

Since then, almost three years have passed. Even though there have been convulsions which overwhelmed the northern regions of Iraq and brought thousands of Christians fleeing jihadist militia of the Islamic State to Ankawa, the university intends to stand as a tangible sign of help for Iraqi Christians.
Photo: Erbil via Wikipedia