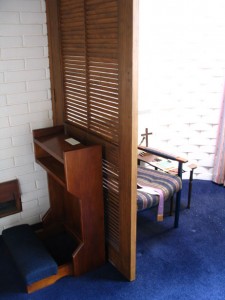 I got an email yesterday about this, and it looks very enticing:
The Thomistic Institute will be holding its fourth annual Conference for Priests, Becoming a Better Confessor: Using the Virtues and Vices in the Confessional, this summer at Baltimore's historic Basilica of the Assumption, from July 7-9, 2015. We have put together a great program, featuring Fr. Romanus Cessario, Fr. Basil Cole, Fr. Fred Miller, and Msgr. Charles Pope (and others).
Curious? Check out this website for more information.
Photo from Wikipedia