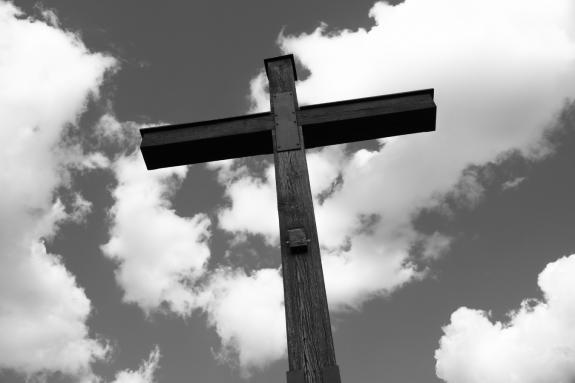 It's an interesting question, and we'll know the answer soon:
Gayle Jordan, a Democrat running for state senate in Trump country, will soon find out if an openly atheist candidate can win public office in Tennessee.

Jordan does not believe in God. It is a fact she shares, but not a focus of her campaign for the vacant District 14 seat that will be decided Tuesday in a special election.

"It's incidental to who I am," Jordan said.

But Shane Reeves, her Republican opponent, and state GOP leaders have made her lack of religious belief an issue in the Middle Tennessee race, which could have greater implications for how the November midterm elections unfold.

"I just feel like her views are radical," said Reeves, a Murfreesboro businessman and Christian. "They're out of touch with the district."

The senate seat opened in November after the President Donald Trump tapped formerRepublican Sen. Jim Tracy for a federal position. Tracy resigned his seat, triggering the special election for the district, which covers Bedford, Lincoln, Marshall, Moore and eastern Rutherford counties.

Campaign mailers, online ads and social media posts have targeted Jordan for her atheism and pointed out that she is the executive director of Recovering from Religion, a nonprofit that supports those doubting their religious beliefs.

Scott Golden, chairman of the Tennessee Republican Party, issued a statement calling her views "extreme" and said Jordan works to "lead people away from their faith." Lt. Gov. Randy McNally, R-Oak Ridge, posted on Facebook and Twitter that he has "seen few candidates as dangerous" as her.

Jordan, an attorney who lives on a Rutherford County farm, said she is not on a mission to end religion, but does think people should be able to have healthy discussions about it when they have questions.

Jordan said the residents in the district seem far more interested in hearing her stance on issues and sharing their concerns than talking about her lack of belief.

Her opponent has found the opposite. Reeves said many of the people he has spoken with find it "unbelievable" that the Democratic candidate is an atheist.

Reeves thinks people's core values shape their worldview and impact the decisions they make as lawmakers. He supports anti-abortion issues and the Second Amendment. Reeves also compares himself to Trump on his campaign website, saying he knows how to create jobs and defend state values.

"I'm a Christian and that is going to serve as a filter, serve as a moral compass and how I look at things, if I'm fortunate to get elected," Reeves said.