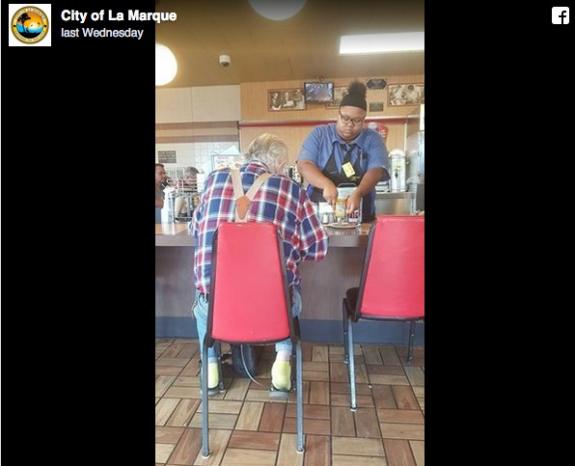 This is awesome:
An act of kindness has reaped a huge reward for one Texas teen.

Evoni Williams, who works in a La Marque, Texas, Waffle House to save money for college, was photographed by a diner as she helped a 78-year-old man cut his food into small, chewable pieces during her shift.

The observant diner, Laura Wolf, went on to post the photo on Facebook, where it fetched thousands of likes and comments praising Williams's caring nature.

The public wasn't just impressed — it wanted to help too.

As KVUE reports, Texas Southern University has come through with a $16,000 college scholarship and the aid of a counselor to help Williams, who plans to study business management.
And check out the video below. Keep a Kleenex handy. God love her.