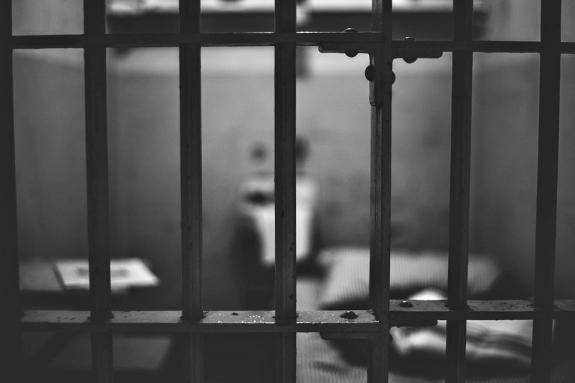 This is a must-read, from America magazine:
On the day after Easter, five incarcerated women at the Dayton Correctional Institution in Dayton, Ohio, were initiated into the Catholic Church. They ranged in age from their 20s to 40s and had each committed different crimes, from robbery to selling drugs to murder. Some will be discharged next year; at least one will be in prison for life. On this day, though, they were starting over.

I had been invited by Cincinnati's archdiocese as a member of the media to celebrate the occasion, the first of its kind in the prison. A group of reporters, women religious, archdiocesan employees, volunteers and Cincinnati's Bishop JosephR. Binzer were admitted to the compound through a series of increasingly secure buildings. When we finally made it into the prison, I was surprised by the campus-like feel inside. Women in grey and faded-blue sweats, T-shirts and scrubs walked freely from building to building.
Writer Lisa Murtha concludes:
A week after the prison Mass, Pope Francis published his latest apostolic exhortation, "Rejoice and Be Glad." There he wrote, "Even when someone's life appears completely wrecked, even when we see it devastated by vices or addictions, God is present there."

Thinking back to those five women, now among the newest members of the Catholic Church, I realized that this Mass in prison embodied the essential truth of Easter. Rebirth after death, of course. But also not giving up, even when it seems your last hope is gone. Believing in something that few others around you do. Second chances, third chances, 53rd chances, ad infinitum. And seeing the hope, light and presence of God in every moment of every life in every place.
It's a great testament. Read it all, at the link above. And check out the pictures by Mark Bowen. It's Easter like you've never seen it before. In a time when so much can seem hopeless, here is hope, in spades.