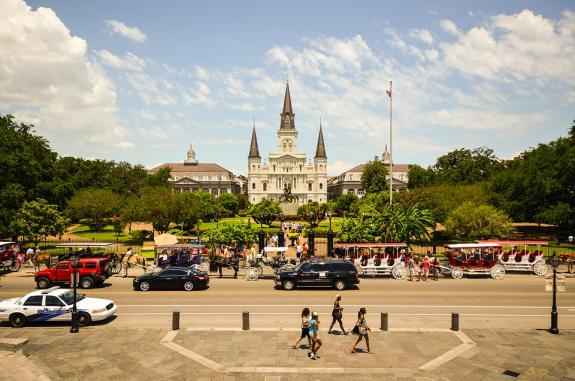 I'm about to head out the door for the 2018 National Diaconal Congress in New Orleans, marking the 50th anniversary of the restoration of the diaconate as a permanent order in the United States.
I'm looking forward to seeing some old friends—I'm looking at you, Bill Ditewig, Daniel Dozier and James Keating!—and meeting some new ones. And I'm hoping to connect names with faces and finally meet some old acquaintances from Facebook and this blog. I'll be giving a talk Monday afternoon on deacons and social media, so I'll be in familiar territory.
If you see me, stop by and say hello! I'll be the one with sugar on my chin from beignets.