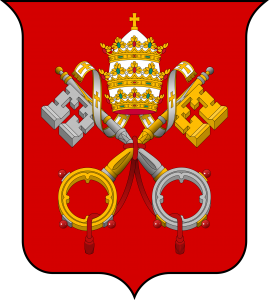 Pope Francis said Archbishop Carlo Maria Vigano's long document calling on him to resign is written in a way that people should be able to draw their own conclusions.

"I read the statement this morning and, sincerely, I must say this to you and anyone interested: Read that statement attentively and make your own judgment," he told reporters Aug. 26. "I think the statement speaks for itself, and you have a sufficient journalistic ability to make a conclusion."

Speaking to reporters traveling back to Rome with him from Dublin, the pope said his lack of comment was "an act of faith" in people reading the document. "Maybe when a bit of time has passed, I'll talk about it."

Asked directly when he first learned of the former Cardinal McCarrick's sexual abuse, Pope Francis said the question was related directly to Archbishop Vigano's report and he would not comment now.
Various news outlets have begun trying to verify Viganòs claims—with no success.
From The Washington Post:
The accusations sent a shock wave across the reeling Roman Catholic Church, but the letter offered no proof of its claims, and Viganò on Sunday told The Washington Post that he wouldn't comment further, beyond confirming that he was the letter's author.

"Silence and prayer are the only things that are befitting," he said.

Viganò's letter said that McCarrick had been privately sanctioned under Benedict — though only after years of warnings about his alleged behavior toward seminarians and young priests — not toward minors. Viganò wrote that the measures, taken "in 2009 or 2010," banned McCarrick from traveling, holding Mass or participating in public meetings.

Yet McCarrick appears to have done essentially the opposite. He regularly appeared as a speaker and celebrant at church functions and represented the church in prominent foreign diplomatic efforts in places such as China and Iran. A video from 2013 shows Benedict warmly greeting McCarrick in Rome, at the pope's resignation (and the subsequent election of the new pope), where McCarrick gave round-the-clock television interviews and stayed at a seminary.

It wasn't immediately clear why a pope taking the dramatic step of suspending a cardinal from ministry, as Viganò said, wouldn't monitor McCarrick in any way.

In a statement provided by the Archdiocese of Chicago, Cupich corrected details laid out by Viganò about the sequencing of two events in Cupich's career.

"As for the rest of the 'testimony,' a thorough vetting of the former nuncio's many claims is required before any assessment of their credibility can be made," Cupich wrote.

In the letter, Viganò described several figures who could corroborate parts of his account. Those people could not be reached Sunday.
From The New York Times:
Archbishop Viganò alleges that Benedict had already punished Cardinal McCarrick for his abuse of seminarians and priests. The archbishop writes that Benedict had banned the American cardinal from publicly celebrating Mass, from living in a seminary and from traveling to give lectures.

There is no public record of such a sanction, the allegation has not been confirmed, and the cardinal continued to celebrate mass. In 2012, then-Cardinal McCarrick also joined bishops in the Vatican to sing happy birthday to Benedict as they presented him with a fresh strawberry-and-kiwi custard cake.

[Chicago's] Cardinal Blaise Cupich said he was not aware of any restrictions that Pope Benedict put on Cardinal McCarrick as Archbishop Viganò asserts.

"How can you have secret restrictions? What does that mean?" Cardinal Cupich said, adding that it would have been Archbishop Viganò's duty as nuncio to inform the American bishops of the restrictions. "Why didn't he tell us this? Why didn't he enforce it?"
Stay tuned.