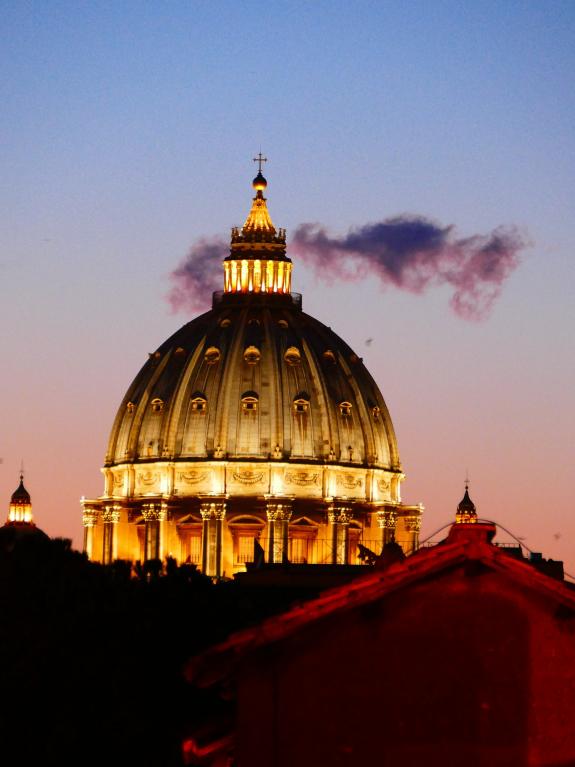 Archbishop Carlo Maria Viganò has issued a new letter addressing his allegation that senior prelates have been complicit in covering up alleged sex abuse by ex-Cardinal Theodore McCarrick.

Headed with Viganò's episcopal motto, Scio Cui credidi (I know whom I have believed), the letter, dated Sept. 29 – the feast of St. Michael – was released Sept. 27.

It was not a coincidence: St. Michael is considered the protector of the church, the leader of all angels who battled evil and drove it from the Church.

Vigano threw Francis' papacy into turmoil last month when he accused Francis of rehabilitating McCarrick from sanctions imposed by Pope Benedict XVI. He accused more than two dozen current and former Vatican officials, as well as a host of U.S. bishops and papal advisers, of being part of the cover-up and called for Francis to resign over the scandal.

…The former apostolic nuncio to the U.S. prefaced his latest letter giving "thanks and glory to God the Father for every situation and trial that He has prepared and will prepare for me during my life. As a priest and bishop of the holy Church, spouse of Christ, I am called like every baptized person to bear witness to the truth … I intend to do so until the end of my days. Our only Lord has addressed also to me the invitation, "Follow me!", and I intend to follow him with the help of his grace until the end of my days."

He noted it has been a month since he released his testimony, "solely for the good of the Church," alleging that Francis and other high-ranking prelates knew of grave sexual sins committed by McCarrick.

He said he chose to disclose the cover-up "after long reflection and prayer, during months of profound suffering and anguish, during a crescendo of continual news of terrible events … The silence of the pastors who could have provided a remedy and prevented new victims became increasingly indefensible, a devastating crime for the Church."
Read more. 
The Washington Post explains:
In his new letter, posted online on Thursday, Viganò said he sees that silence as proof of guilt: "Neither the pope, nor any of the cardinals in Rome have denied the facts I asserted in my testimony. 'Qui tacet consentit' surely applies here," he wrote, using a Latin term meaning "He who is silent, agrees." He continued: "If they deny my testimony, they have only to say so, and provide documentation to support that denial. How can one avoid concluding that the reason they do not provide the documentation is that they know it confirms my testimony?"

McCarrick's abuses came to light in June, when he was removed from ministry because of a former altar boy's allegation that McCarrick molested him almost 50 years ago when he was a teenager preparing for a Christmas service. In the weeks that followed, another man said he was abused as a minor by McCarrick, and reports that McCarrick harassed adult seminarians and priests surfaced as well. The 88-year-old prelate, who had served as archbishop of Washington from 2001 to 2006, resigned from the College of Cardinals in July, the first cardinal ever to quit because of sexual abuse allegations.

in his new treatise Thursday, he tried to explain why he felt the need to come forward to reveal sins in the church, even as he recognized the seriousness of criticizing the pope. "My decision to reveal those grave facts was for me the most painful and serious decision that I have ever made in my life. I made it after long reflection and prayer, during months of profound suffering and anguish," he wrote.