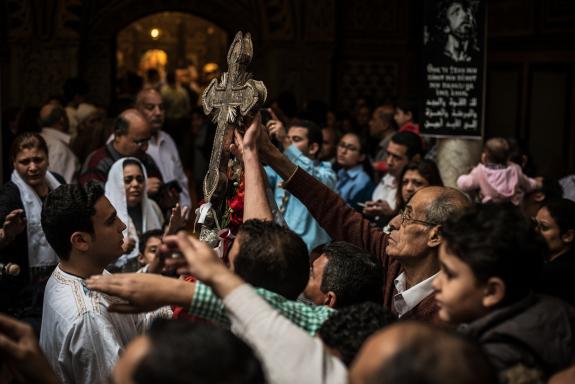 Coptic Christians have been nominated for the 2018 Nobel Peace Prize for their refusal to retaliate against deadly and ongoing persecution from governments and terrorist groups in Egypt and elsewhere.

The Copts, the indigenous people of Egypt, are one of 331 nominees for the prestigious prize, won previously by organizations such as the Red Cross and Médecins sans Frontières, and individuals such as Malala Yousafzai, the youngest person ever to win it. Last year's winner was the International Campaign to Abolish Nuclear Weapons. The European Union won the prize ion 2012, Barack Obama in 2009, Jimmy Carter in 2002 and Archbishop Desmond Tutu in 1984.

There are believed to be around 20 million Copts worldwide. In Egypt they make up about 10 per cent of the population. If they win, they would be the first ethno-religious group to do so. They are also believed to be the first such group to be nominated.

Although the Nobel committee itself does not release the list of nominees, the nomination was confirmed by  Coptic Orphans, the US-based Christian development charity.

The recipient of the Peace Prize will be announced on October 5. The prize is awarded in December in Stockholm.

According to the 2018 Open Doors report on persecution of Christians around the world, Christians in Egypt face "unprecedented levels of persecution". Last year, 128 Egyptian Christians were killed for their faith and more than 200 were driven out of their homes.