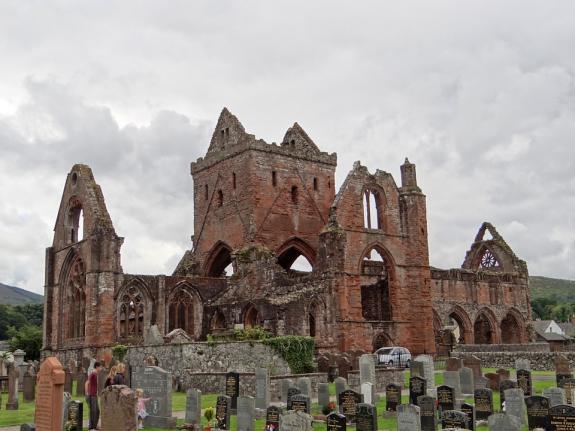 From CBS News: 
Most Catholic Americans think the Pope and the Vatican are doing a poor job handling recent reports of child sexual abuse by priests, and about a quarter of Catholics say those reports have made them question whether they should remain in the Church. Favorable views of Pope Francis have dropped sharply among Catholics in the last two years.

Seven in 10 Catholic Americans think that child sex abuse by priests is a very serious problem, and just 29 percent of think the Pope and the Vatican are doing a good job handling the matter, a marked decline from just before his first visit to the U.S. three years ago.  Back in 2015, nearly half of Catholics said he and the Vatican were doing a good job handling this issue.

As a result of the reports of past sexual abuse of children by priests, more Catholics are now questioning their participation in the Catholic Church. Now a quarter of Catholics say the abuse reports have made them personally question whether they would remain in the Church. Just 9 percent said this in 2010 amid reports that had surfaced back then.

While 20 percent of Catholics age 45 and over have questioned remaining in the Church, this rises to 35 percent of Catholics between the ages of 18 and 44. Those who attend mass at least weekly tend to be more firm about remaining in the Church than those who go to mass less often.

Twenty-two percent of Catholics say they are now less likely to attend mass because of the reports of child sexual abuse. Today 38 percent of Catholics say they attend Mass at least once a week, similar to what was reported in 2015 (34 percent), but a smaller percentage than the 45 percent who reported doing so when Pope Benedict XVI stepped down in 2013.

Catholics who attend Mass tend to be older. Just one in four Catholics under the age of 45 attend Mass at least once a week, compared to nearly half of Catholics age 45 and older.
A few months back, Gallup reported plummeting Mass attendance:
Weekly church attendance by American Catholics continues its decadeslong decline, a new Gallup report shows.
About 39 percent of Catholics reported attending church in any given week, according to data collected between 2014 and 2017 and released Monday. That's down from 45 percent between 2005 and 2008. And it's a huge drop from 1955 when Gallup polling reported weekly Mass attendance at 75 percent.

Even older Catholics, who are typically more religiously committed than younger ones, have stopped going to church as often. For the first time, Gallup found that no more than 49 percent of Catholics in any age group reported attending church in the past week.

"Given that young Catholics are even less devout, it appears the decline in church attendance will only continue," wrote Lydia Saad, a senior editor at Gallup.

Attending Mass on Sundays is one of the five requirements laid out by the Roman Catholic Church as a minimum for leading a Christian life. In 1955, many Catholics of all ages fulfilled this obligation, according to Gallup. But Mass attendance declined rapidly through the 1970s and has continued to decrease at a slower pace since then. Gallup reports that Mass attendance stabilized briefly in the mid-2000s, before resuming a "downward trajectory" over the past decade.