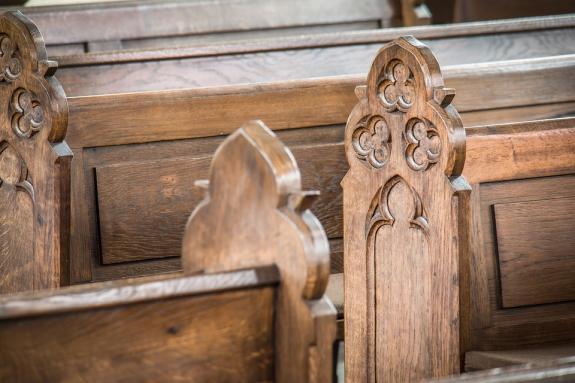 The story out of Bridgeport a few days ago garnered a fair amount of attention, and now CNA has a helpful explainer:
In fact, the possibility of lay "parish life coordinators" exists in the Code of Canon Law, and has been an option available to bishops since in 1983.

Canon 517 of the Code of Canon Law gives the diocesan bishop options for dealing with circumstances in which it is not possible to assign to a parish a priest who is able to serve as its resident and full-time pastor.

The first option offered by the canon is for a parish, or several parishes, to be given into the care of a team of priests, with one of them serving as the "moderator," of leader of the team, responsible for coordinating the pastoral care of the people.

The second option the canon presents is for a deacon "or some other person who is not a priest" to be given "a share" in the "exercise of the pastoral care of the parish." This is only to be done, according to canon law, because of a shortage of priests; it is a remedy for exceptional circumstances and not something the Church allows to be done for its own sake.

In addition to the sacramental life which is the heart of their existence, modern Western parishes are busy places, often requiring leadership and coordination on the ground.

There are clear advantages to placing a lay person in charge of the day-to-day coordination of the parish's activity, rather than a team of priests who could be spread across a number of other parishes and have many other demands on their attention.

Overseeing finances, religious education programs, the maintenance of buildings and other facilities, even a school in some places, is a complex set of responsibilities – one that, in the judgment of some bishops, cannot be overseen effectively by even a well-intentioned and well-organized team of non-resident priests.

In the case of the parish of St. Anthony of Padua, this would seem to be the role Caggiano has in mind, noting in his letter to parishioners that Sauers will "oversee the day-to-day operations of the parish."

She will also be "working with a team of priests who will provide the sacramental ministries at St. Anthony," while having decision-making authority in the parish itself.

Arrangements like these often leave some Catholics with the impression that the priests are working "for" or "under" a lay person (which would be a novelty in a parish setting, but not unusual in other ecclesiastical settings). However, there is a distinction in canon law, and in the teaching of the Church, between collaboration and a hierarchical relationship.