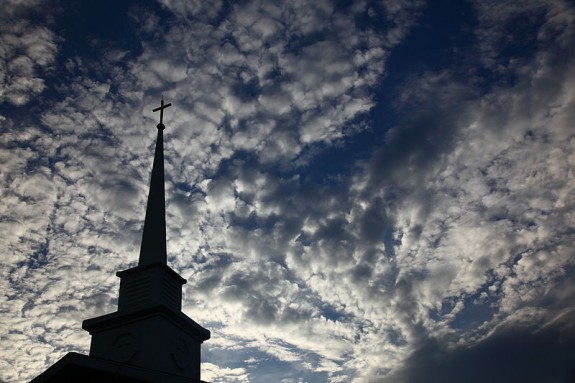 From Ross Douthat in The New York Times:
The Catholic Church — in New York, especially — used to be an effective pro-life political force straddling partisan divides, instead of an institution devastated by attrition, internal division and the sex abuse disaster.

That declining influence is neatly distilled in the story of Mario and Andrew Cuomo. The father felt constrained by his Catholicism to at least agonize publicly over abortion, to insist that he could be pro-choice and "personally opposed." His son, a Catholic politician with a "First Girlfriend" who lit the Freedom Tower pink to celebrate late-term abortion, plainly fears neither God nor Cardinal Timothy Dolan…

…And yet it remains the case that deep inside the ransacked, decaying basilica that is American Catholicism, you can find the only vision that might transform the abortion debate, so that we don't end up with a permanent red-blue divide, in which the Supreme Court allows conservative states to pass restrictions but liberal states are radicalized toward eugenics and infanticide.

That vision isn't the "seamless garment of life" beloved of certain liberal Catholics, which effectively makes every issue a "life" issue, downgrading abortion to salve uneasy consciences. Rather, it's a more tailored seamless garment, one that would put the goal of outlawing abortion at the center of a web of pro-family policies — adoption support, child allowances, wage subsidies for breadwinners. The goal would be to make the end of abortion seem less utopian by making the burdens of motherhood less daunting, and to link the pro-life cause to a larger revolt against sterility.
And offers this modest proposal:
Suppose that tomorrow Cardinal Dolan made two conjoined announcements. First, that Andrew Cuomo is excommunicated. Second, that a specific collection would henceforth be taken up at every Catholic Mass, every day, all year, to fund an annual family allowance administered by the Sisters of Life, available to any parent in the state who asked the church for help bearing and raising their child.

I have no idea how much money this would raise, no confidence in how effective it would be. But the church needs leaders who act as though they have confidence, not only in the church's teachings, but in its capacity to vindicate those teachings on its own, rather than through supplication to indifferent or hostile politicians.