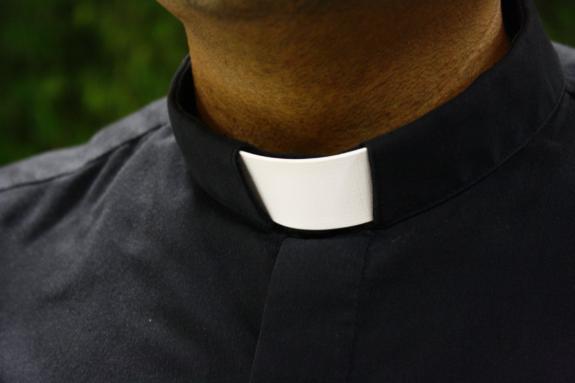 This thread popped up on Twitter Friday, and I think it's worth noting.
A priest from the Archdiocese of Chicago describes a day-in-the-life:
It's my day off and I am getting ready to offer the funeral Mass and cemetery service for a gentleman who died somewhat unexpectedly. This means I have to shift the plans I made with my parents today, which are already shifted because it's a Friday in Lent so I will be going to our Soup and Stations this evening, which means also going and getting some soup as a "just in case" backup.

It's not really a rare occurrence for a priest to have his one day off "interrupted" for parish events, and I want to be clear that I am absolutely not complaining about this at all, nor am I sharing this so you'll feel pity about how "busy" I am. I share this glimpse because I think the whole Roman Church has become so accustomed to, and is in fact built on, this kind of radical availability of her priests, made possible by celibacy.

I find that people who sort of blithely call for the ordination of married men to the priesthood often have not thought about either the impact this loss of radical availability would have on parish life, or they have not thought about the impact this custom of radical availability could have on married life. There's more I could say here, but again, off to a funeral. Remember not to beef today.
When people have asked me about the idea of married men becoming priests, I point out that our Eastern siblings have somehow found a way to do it — but I also note that their congregations tend to be smaller. If the Latin rite moves in this direction, I explain, we'll have to find new ways of "being church," and the impact — as the priest notes above — would be significant. People have become accustomed to having a priest whenever they need one. That would have to change.
On Holy Thursday, we pray for our priests and we celebrate the institution of Holy Orders, which continues to give us the gift of the Eucharist.
Thank God for those vocations we have—and pray to God for those we need.
UPDATE: A layman who read this post emailed me a response that I think is worth sharing.
Consider this:
I believe that a distinction needs to be made between the vocation of Priesthood and the jobs that a priest may perform.

Regarding the vocation of priesthood, it never stops. However, priests, like many others in society get two days off: Saturday and Sunday. Parish priests don't keep parish office hours, teacher priests don't have classes, chanceries are closed, and so on.

However, the Sacraments never stop. Demanding that priests offer the Sacraments even on these contrived "days off" is no different than a child begging a parent for food and to heal a wound. Even though the parent is "off work," the vocation of "parenthood" never ceases: whether physical or spiritual.

I am not sure what the nature of your Diocese is like, but in mine, it is nearly impossible to find Confession. I, and many others members of the lay Faithful, fail to sympathize with priests who don't have time for Confession, Mass, etc. when we still have to take care of our families' well being even when we're on our "off day."

Sadly, it seems that for many in the priesthood, the Sacraments have become a chore for them and are nothing more than additional work.

The Faithful are pleading for their Fathers to take care of them, only to find, they don't do Mass on their off day, or, they simply don't have time for Confession.
I'll just add: Even on his day off, the priest (like the deacon) may spend his time preparing a homily, running errands or being "on call" for urgent emergencies. That goes with the territory.
For comparison:  I work Monday through Friday. Many evenings I have meetings at the rectory for baptisms, weddings or annulments. I spend Saturdays polishing my weekend homily and teaching RCIA (in between running to the post office, dry cleaner and grocery store). I'm almost always assisting with communion at the Saturday evening vigil. I'm at the church all day Sunday — and sometimes stay late for baptisms or baptism classes. My wife, by the way, is a saint.
Meantime, another priest offered his reflection on all this on Facebook:
Time is only one small piece of the radical availability of priests that comes from celibacy. Other vocations carry with it the necessity of giving time to others that are inconvenient. But celibacy is so much more than that. Celibacy is the choice of love that Jesus Christ made when he lived among us in the flesh. Priests should take our cues about celibacy from him. Jesus gave his life away in sacrificial ways, even going to the cross. How do we? He wasn't afraid to preach the truth in spite of what others might say or do. Do we preach in the same way? He chose a life of embracing the poor and mingling with sinners. How many friends do we have among the poor and outcast? He engaged in battle with Satan in the desert; he traveled into Samaritan and pagan villages; he went where he was needed. Do we truly do where we are needed or try to be selective in our assignments? When was the last time we said to the Bishop, "Give me the hardest assignment you've got."? Jesus wasn't afraid to enter into relationships to bring healing and reconciliation. He had intimate friendships with both men and women that were solely oriented to the salvation of souls. Do we show that same desire for meaningful connection that is driven simply for love of the other, or do I choose relationships expecting something in return?

In some ways this reads like an examination of conscience regarding priestly celibacy. And I fail at all of these. The point I am hoping to make is that celibacy has not failed, but priests have failed to live celibacy well. Often it is seen simply as not being married, and then we compensate for that and live as spiritual bachelors who take good care of themselves – living in comfortable homes, taking enjoyable vacations, driving nice cars, while doing our ministerial work faithfully.

How can we know if a priest is living celibacy well? If everyone who looks at the priest can say "There is no way a married man could live like Father is living," then he is beginning to live celibacy well. And I believe if more priests would even attempt to live celibacy as Christ did, if we just said, "please help me to live this way," there would be no shortage of priestly vocations. And the Church would grow as well.
It's complicated. All of it.