Sunday morning, I had the privilege of offering the invocation at the local American Legion Hall, just ahead of the annual Forest Hills Memorial Day Parade. My pastor couldn't make it, so I was a last-minute substitution.
There were a variety of people there, including Queens Borough President Melinda Katz, Guardian Angels founder Curtis Sliwa and a host of veterans, politicians, and local activists of all stripes. Several servicemen and women from the U.S.S. Virginia, in town for Fleet Week, were also there.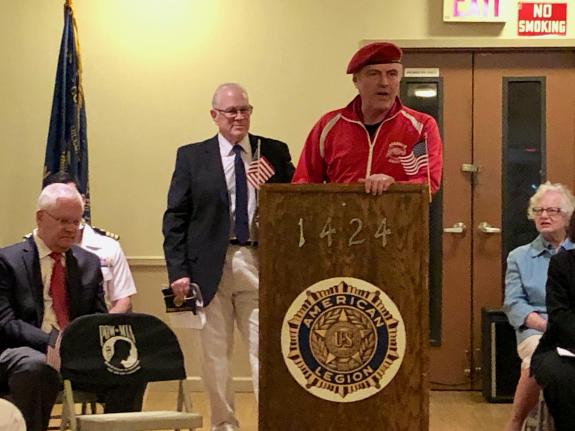 There were a lot of speeches — Curtis Sliwa used his time to slam the New York Yankees over its treatment of Kate Smith — and the chaplain for the local branch of the Legion took the opportunity to remember those members who had died, and then to sing a rendition of The Lord's Prayer.
When the time came for my invocation, here's what I said:
Friends, let us pray…
To the One who hears every prayer:
Almighty God,
We stand before you this morning,
People of many faiths and traditions,
But people who have this in common:
We are people of remembrance.
We remember today men and women of courage.
And honor.
And sacrifice.
We remember those who gave their lives in service to our country —
All so that we could stand before you, as we do this day,
Warmed by the bright light of freedom.
We remember them.
And we pray this morning that you remember them, too.
Gracious and merciful God,
We ask that you hold in your embrace
Those who have gone before us.
We ask that you hold us close, as well.
This is our prayer:
That you heal those who are broken.
That you comfort those who grieve.
That you grant us, above all, the deepest yearning of our hearts:
A world of peace.
Heavenly Father, help us to live our lives in tribute to those we honor and remember this day.
May we be worthy of their legacy.
And may we leave to those who come after us
What we have received: this blessed land.
A land of justice and freedom, a land of generous hearts and boundless hope.
We ask all this in your name.
Amen.