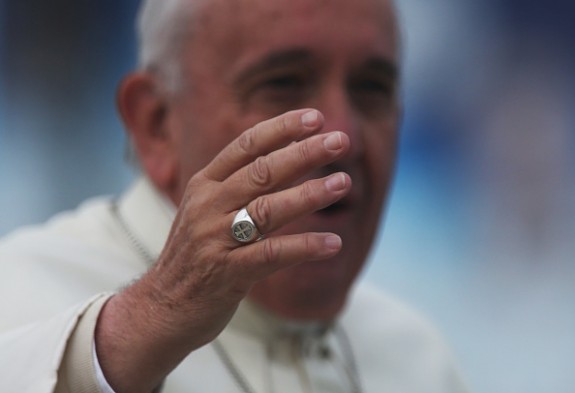 Pope Francis has criticized traditionalist Catholics who seek to "safeguard the ashes" of the past, saying the global church's centuries of tradition are not akin to a container for preserved objects but instead like roots to be drawn on for future growth.

In a press conference aboard the papal flight back to Rome after his three-day visit to Romania, he singled out Catholic "fundamentalists," who he said have a nostalgia for "returning to the ashes."

"Tradition is the guarantee of the future and not the container of the ashes," said Francis.

"Tradition is like roots [of a tree], which give us nutrition to grow," he explained. "You will not become like the roots. You will flower, grow, give fruit. And the seeds become roots for other people."

"The tradition of the church is always in movement," he said. "The tradition does not safeguard the ashes."

Francis did not specify in his remarks whom he had in mind while speaking of Catholic traditionalists. But the pontiff has come under criticism during his six-year papacy from a vocal minority of Catholics, including some cardinals, who have expressed concern that he has not been clear in enunciating some of the church's teachings.

Francis spoke about the church's tradition after being asked about his relationship with retired Pope Benedict XVI.

Francis repeated his frequent characterization that having Benedict live in retirement at the Vatican is for him like having a grandfather at home. Francis said that going to speak with his predecessor always gives him strength.

"I feel the nutrition coming up through the roots, and it helps me go forward," said Francis.