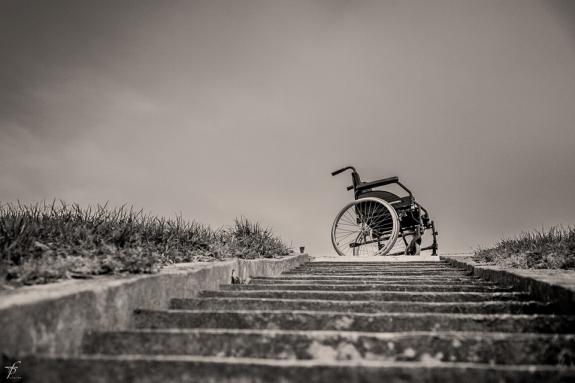 Dear Church: can't we do better than this?
This cri de coeur comes from my blogging colleague Rebecca Frech: 
Before our children were even old enough to attend them, we heard of the beauty of Steubenville Catholic Conferences. Friends and acquaintances alike sang the praises of the renewal of faith and refreshed spirits that their children experienced each Summer. When our eldest children reached high school age, we were determined that this needed to be a part of their faith experience, and worked hard to put aside the money necessary for them to attend. We saw the deep cut to our budget as a worthwhile investment to their faith lives.

Last year, we again began setting aside the funds for yet another child to make her first pilgrimage to a Steubenville Conference, this time in St Louis. We were sending our daughter, who is a wheelchair user, with her older brother, and their youth group, to what we hoped would be a beautiful weekend with God.

The week before they were due to leave, I received a concerned phone call from a friend of ours, who also uses a mobility device and was attending the Conference at the same venue our kids would attend. "I'm here at Steubenville in St Louis," he said, "and it's not accessible." He recited for me a litany of problems he was having maneuvering around the conference space including lack of handicapped accessible doors, blocked aisles, locked elevators, bathrooms doors too narrow for wheelchairs, and more. Most disturbing to us was what he referred to as the "penalty box." Church groups at Steubenville Conferences are assigned seating in the venue, but people with walkers or wheelchairs weren't permitted to sit with their groups. Instead, they were placed off to the side by themselves in a designated and roped off seating area, and no one was permitted to sit with them. "I feel like a leper," this adult friend told us. "It's obvious that accessibility is an afterthought, and I'm little more than an inconvenience to them."
Read it all, every disheartening word, and let this part sink in:
[My daughter] curled up next to me as I called the Youth Director to withdraw her from the group, and cried. After five years of fighting our parish for accessibility and dialoguing with the diocese about the unmet needs of people with disabilities to even get into buildings and participate in events with only minimal success, she's done. "I'm sorry, Mom," she said, "but I don't think I'll be Catholic when I'm an adult. I believe in what the Church teaches, but they clearly don't want me here."

Once upon a time, there was a disabled man who wanted to get close to Christ, and his companions literally ripped the roof off of the building to make that happen. There was no sacrifice or inconvenience too big if it got even one soul close to Jesus. It seems as though we've lost our way on this issue.