A big h/t to Rocco, who noted this on his Twitter feed last night.
The announcement is posted on the Diocese of Wheeling-Charleston web page, stating "the Holy Father has decided the following disciplinary measures for Bishop Emeritus [Michael] Bransfield":
the prohibition to reside in the Diocese of Wheeling-Charleston.
the prohibition to preside or to participate anywhere in any public celebration of the Liturgy.
the obligation to make personal amends for some of the harm he caused; the nature and extent of the amends to be decided in consultation with the future Bishop of Wheeling-Charleston.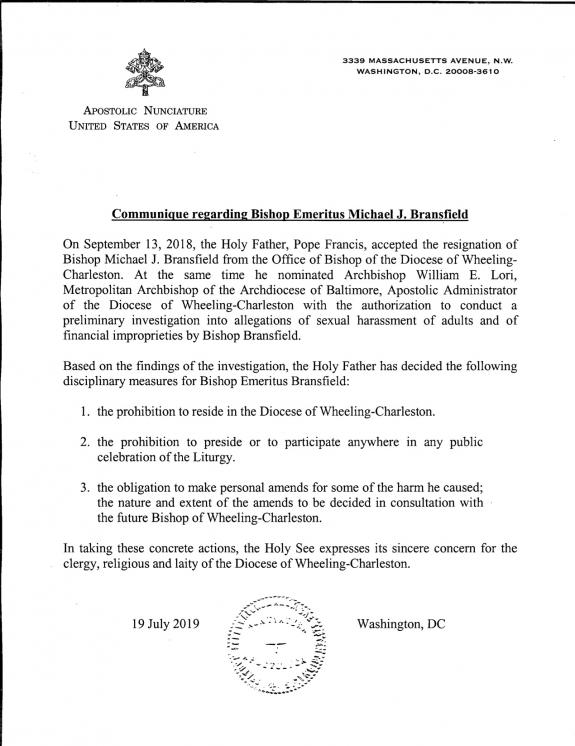 You can read it here. 
Background details here.