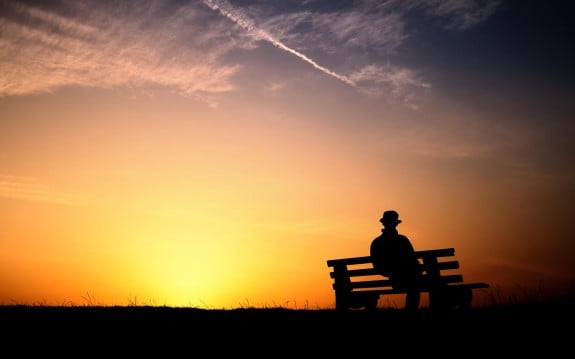 An excellent piece of journalism in The Washington Post looks at how the changing demographics of America — more older people, far fewer younger — is beginning to have an impact in one state, Maine:
Janet Flaherty got an alarming call last October from the agency tasked with coordinating in-home care for her 82-year-old mother. It could no longer send her mom's home caretaker. It knew of no other aides who could care for her mother, either.

Flaherty's mother, Caroline, has for two years qualified for in-home care paid for by the state's Medicaid program. But the agency could not find someone to hire amid a severe shortage of workers that has crippled facilities for seniors across the state.

With private help now bid up to $50 an hour, Janet and her two sisters have been forced to do what millions of families in a rapidly aging America have done: take up second, unpaid jobs caring full time for their mother.

"We do not know what to do. We do not know where to go. We are in such dire need of help," said Flaherty, an insurance saleswoman.
Across Maine, families like the Flahertys are being hammered by two slow-moving demographic forces — the growth of the retirement population and a simultaneous decline in young workers — that have been exacerbated by a national worker shortage pushing up the cost of labor. The unemployment rate in Maine is 3.2 percent, below the national average of 3.7 percent.

The disconnect between Maine's aging population and its need for young workers to care for that population is expected to be mirrored in states throughout the country over the coming decade, demographic experts say. And that's especially true in states with populations with fewer immigrants, who are disproportionately represented in many occupations serving the elderly, statistics show.

"We have added an entire generation since we first put the safety net in place but with no plan whatsoever for how to support them," said Ai-jen Poo, co-director of Caring Across Generations, which advocates for long-term care. "As the oldest state, Maine is the tip of the spear — but it foreshadows what is to come for the entire country."
And there's this, as the report notes there are just not enough young people to do the work — especially in health care — that needs to be done:
From 2015 to 2050, the number of Americans 85 and older will increase by more than 200 percent, while those ages 75 to 84 will rise by more than 100 percent, according to AARP. By contrast, the number of Americans younger than 65 will increase by about 12 percent.
Read it all. It turns out, having fewer children, or no children, can have unintended consequences.