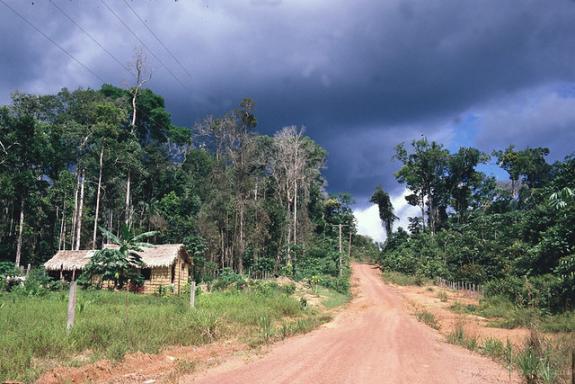 From Reuters:
Just before dawn, Shainkiam Yampik beats a drum carved from a tree trunk at the start of a Roman Catholic prayer service in Wijint, a hamlet of thatched-roof huts in the heart of the Peruvian Amazon.

Whispering "Jesusan namanguinde," or "the body of Christ" in the tongue of the indigenous Achuar people, Yampik gives communion bread to villagers in a small chapel amid a loud chorus of birds and insects outside.

A tribal elder with 10 grown children, Yampik, 48, is a leading Catholic figure in one of the Church's most remote outposts.

But because Yampik is married, he cannot become a priest. He is an ordained deacon, a lower rank. That means he cannot hear confessions or, more importantly, say Mass, the key sacrament that villagers in Wijint must go many months without because of a lack of priests. The communion bread he distributes is consecrated beforehand by a priest in another town.

But Yampik and other Achuar Catholics in this vast region are hopeful a historic meeting at the Vatican next month will change that.

On Oct. 6, Pope Francis will open a three-week synod of Amazonian bishops where one of the most keenly awaited topics will be whether to allow Yampik and other married men to be ordained as priests in parts of the Amazon, a proposal that would break centuries of Roman Catholic tradition.

The idea is to allow older married men with grown children and a strong standing in the Church – "viri probati" or proven men – to join the priesthood and help fill a gap in their communities.

"I feel it in my heart. I want to be a priest," Yampik, who like other Achuar in the region was converted by Catholic missionaries decades ago, told Reuters in Wijint.

A three-day boat ride from the nearest town with paved roads, Wijint is one of 827 native communities in the Vicariate of Yurimaguas, a region nearly the size of Panama ministered by just 25 priests, the vicariate's administrator, Reverend Jesus Maria Aristin told Reuters.