1 in 3 Catholic Church employees says sex abuse/misconduct is "still a major problem."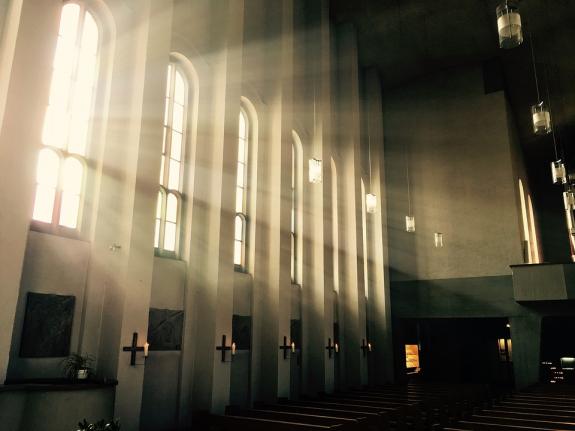 A vast survey of the Roman Catholic Church workforce in America shows the people who know best how the church is run – the employees themselves – are deeply split on key issues facing parishes across nation. The survey reveals diocesan priests are far more likely to view clergy abuse as a problem of the past, while nuns and other religious employees often consider sex abuse and misconduct to be major problems even today. And just as Pope Francis considers expanding the role of married men and women in the church, the survey highlights vivid differences in how female and male employees view a host of religious reforms under the Vatican's consideration.

Among the survey's most striking findings are:

1 in 3 Catholic Employees Say Sex Abuse/Misconduct "Still a Major Problem"

While national headlines often involve clergy abuse dating back decades, about 39% of the church employees who responded to the survey said they believe abuse or misconduct "is still a major problem" in today's parishes and Catholic organizations. That compares with just under 14% who said abuse or misconduct "is no longer a major problem." About 46% percent of respondents said abuse or misconduct was never more of a problem in the Catholic Church than it is in other fields that involve the care of minors.

Deep Division over Married Priests, Ordaining Women, Same-Sex Marriage and Birth Control

Almost two thirds of the surveyed employees, about 65%, were open to the idea of ordaining more married men as priests. The Vatican already allows a limited number of pastors, who were previously married in other Christian denominations, to be ordained Catholic priests.

Most of the church employees who took the survey, about 58%, [said] that women should not be ordained priests. But respondents were far more receptive to the idea of ordaining female deacons. Nearly 60% said ordaining women to the deaconate is an idea that deserves more consideration.

The question of birth control – another historically polarizing subject for practicing Catholics – appears to be just as polarizing for the church's workforce. Again, the disagreement can be traced along gender lines. When asked about the idea of allowing birth control, 53% of the church employees who answered said they are open to the idea. But most male respondents oppose the idea.
There's much more, with details about the methodology behind the survey, here and here.