A conversation about building a loving community (yes, the L word was actually used) happened between a couple of Iowa high schools this week—and it was all thanks to Donald Trump.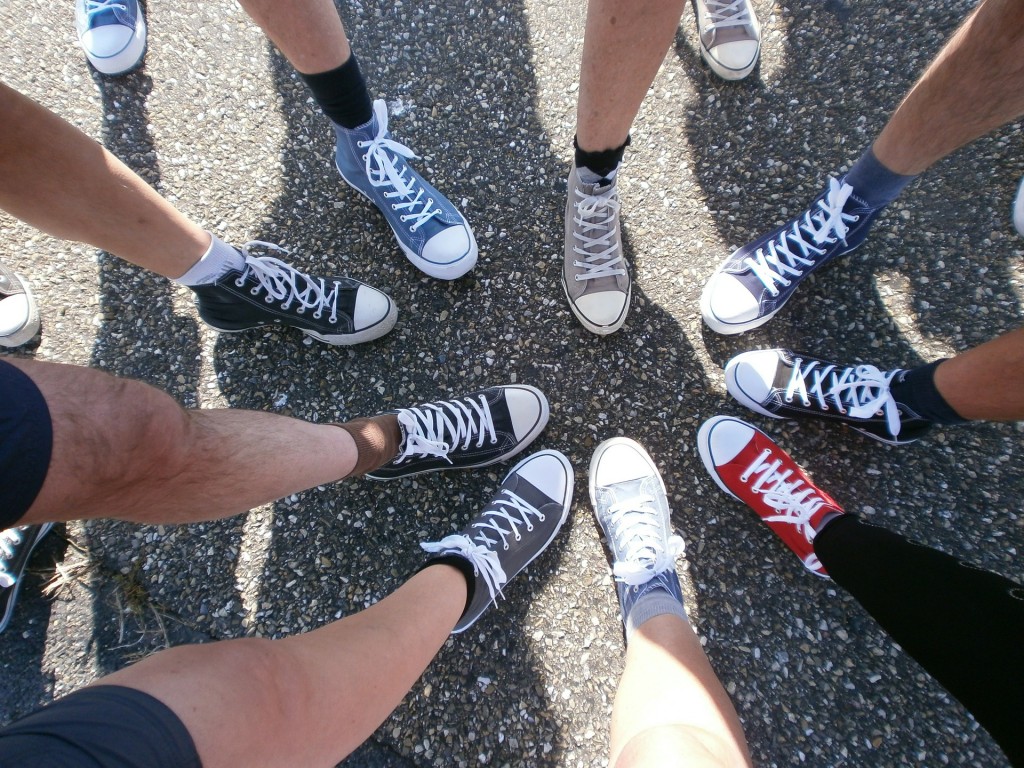 Here's the situation: Two small-town Iowa high school teams, Perry and Dallas Center-Grimes, faced off in a basketball game last Monday night. The student population at Perry High School is about 50 percent minority, and many are Hispanic.
In the second half of the game, Dallas Center-Grimes students started chanting "Trump, Trump" at the Perry players. They were using it as a racial slur, referring to the candidate's stance on immigration, especially from Mexico.
Officials at the school shut down the chant, but the situation was reported on local station KCCI-TV's 10 p.m. news.
Now, this is the point where fear could set in and, as it often does, create a standoff by casting blame, engaging in attack and defense and escalating the situation.
But fear can be handled in other ways, as these high school students demonstrated.
According to the KCCI report, a senior at Dallas Center-Grimes, Sonya Harwood, was troubled by the incident and decided to do something about it. She helped organize a meeting between student and athletic leaders at both schools.
The intent? Not to defend their actions, but to apologize and find a way to move forward.
In fact, in an act of solidarity, Dallas Center-Grimes students and staff members showed their support for Perry High School by attending Perry's district championship game yesterday.
Just like that, they turned fear on its head and used it to unite rather than divide.
So, thank you, Donald Trump, for creating what A Course in Miracles would call another opportunity for growth and healing. This isn't the first time racial slurs have been used by the schools' opposing teams. But this time, because Trump has made racism a visible part of his presidential platform, it's no longer being ignored.
As Harwood, who might want to consider running for president herself one day, said about the situation in the KCCI report:
"How we can come together as a community and support one another and love each other no matter what our skin color is—that's the important part, and that's what really needs to be learned here."
To see the KCCI report: http://www.kcci.com/news/students-meet-to-discuss-chants-made-during-basketball-game/38192880
Debra Engle is the author of The Only Little Prayer You Need. You can find her on Facebook and at debraengle.com.