My friend Rena sent a few miracle stories from her missionary son's letter I could share! Reading them reminded me how many times I've offered up my little prayer to Heavenly Father and received an answer through another person or a song or an experience.
Elder Jay Phung was called to serve in the Thailand Bangkok Mission and, because of COVID-19, has been reassigned for now to the California San Diego Mission speaking Thai. He's incredibly musically talented and often shares his testimony through music.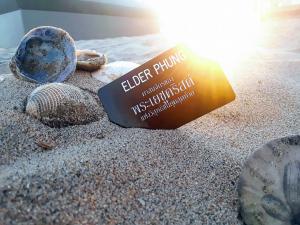 A Miracle Week as Shared by Elder Jay Phung
I had 2 pretty incredible experiences this week. About a week ago, I got a random feeling that I should try to have a video call lesson with my friend from home (by the way this is something we're allowed to do now) so I messaged him and asked if he'd be down. I specifically felt prompted that I should talk with him about going on a mission. He got back to me this week. We set it up and I got to video call him.
Come to find out he recently tested positive for COVID and is in quarantine right now!!!… At that point, I had no idea the way I was going to bring up how I felt prompted to talk to him about going on a mission and I almost bailed on the idea, but the Lord helped out and eventually, he asked me how my mission was going and it led to me telling him that I felt he should go on a mission.
Then he told me this story: Apparently about a week ago before he got tested positive, he was just at work lost in thought and all of a sudden he got a random but powerful prompting that he needed to serve a mission. He said he literally got goosebumps. Going on a mission was never really part of his plan but after work, he called his bishop and said he wanted to start working on his papers. Obviously him getting COVID has delayed the process and the past several days Satan's been throwing doubts into his head, but then he saw my message and we had this call!! He told me he honestly wasn't planning on telling me about putting in his papers, but he was blown away that I felt prompted to talk with him about a mission.
It reaffirmed his feeling that he needed to go. And the time I felt prompted to message him was around the same time he felt prompted about a mission at work! We were both blown away and it was especially amazing because my companion Elder Xiong was in a similar situation like my friend before he came out and was able to share his experience with deciding to serve. We gave him advice on how to prepare and we also have a mission prep class every Thursday over Zoom that he's going to join. Miracles on miracles.
My Little Prayer
The second incredible thing was this message I received over Facebook from a person I've never met:
Elder Phung, I just really wanted to thank you for sharing your voice and your message through song this week. I returned from my mission almost a full year ago now and I was feeling incredibly disconnected from the spirit and just… sad this week. I came across your videos of "Savior, Redeemer of my Soul" and "My Little Prayer" today, and wow… I totally cried, it was bad.

Those were the last two songs I performed as musical numbers in my mission before I left and I immediately remembered those zone conferences and how special they were to me. Thank you so, so much. I'm sorry if this seems totally weird, it just seemed too sweet a tender mercy not to share with you. Thank you again.
When I got this message I was just totally blown away. I mean what are the chances that the last two songs we put out on Facebook would be the EXACT last two musical numbers this person sang on a mission? And that she found them right when she needed them most? THOSE ODDS ARE RIDICULOUS!
Savior, Redeemer of My Soul by Rob GardnerPerformed by Elder Phung and Elder TurnerEdited by Elder DietherPlease share and comment! 🙂

Posted by The Church of Jesus Christ in San Diego on Sunday, July 19, 2020
Click on "Savior, Redeemer of My Soul" by Rob Gardner, Performed by Elder Phung and Elder Turner, Edited by Elder Diether
It's in His Hands
I just don't understand how these experiences could be coincidences, so my simple conclusion is that they can't be. Such a miracle packed week! We also were able to testify to Ramon about the Restoration and give him a Book of Mormon and we had an amazing lesson with the Ortega family who I love so, so much. Honestly, I love everyone we've been working with so much and if I'm transferred next week… let's just say I'll be mildly bawling my eyes out. And yet I keep having this feeling like this is my last week in the area, so I'm all over the place trying to do everything But it's okay, I know the Lord is in the details and He has a plan, so as long as I trust in Him no matter what happens it's in His hands.
Elder Jay Phung