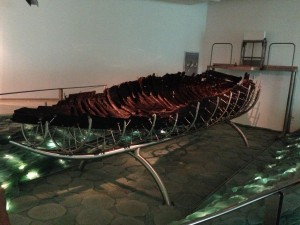 If you travel to Israel, you have to sail on the Sea of Galilee. And if you sail on the Sea of Galilee, you have to visit the Jesus Boat Museum where you will see a boat that dates back to the time of Jesus and the Apostles.
When you hear the gospel reading like today at Mass, and you envision Jesus sleeping on a cushion in a boat–a boat that would fit all 12 disciples, you will have a context, a point of reference. You will see it all, like one who travels through time.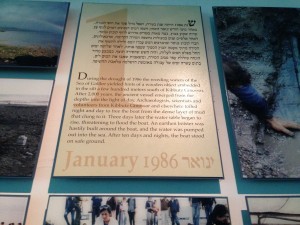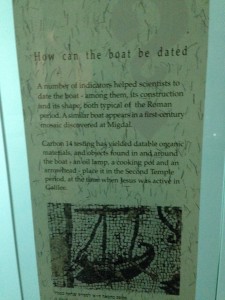 And if you go to Israel, stay in the Leonardo Hotel. If possible, ask for room 1105 on the 11th floor.
In the middle of the night, go out on the balcony and look at the Sea.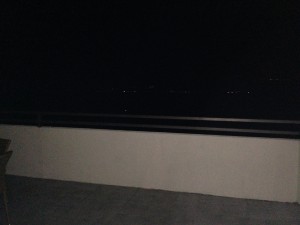 Make a memory.
Pull that memory out on days like today when we read about the wind and the waves–or you feel the figurative wind and waves of life.
Hear Him say "Be still."
And know that He is God.