Few things capture my imagination as much as this new trend of tiny living.
Super cool. Fascinating.
I want to have ten of them lined up on our property (we have four acres). I think it would be a fantastic idea if newly married couples who are living on a shoe-string budget could buy one of those tiny homes and park it on property like ours.
Maybe that would help young people to be less afraid of the Sacrament of Matrimony. If we lived simply on our acreage, maybe we could offer that option to young couples. We certainly haven't had any luck growing a garden back there–or trees.
Maybe newly married couples could live simply in a tiny home in our backyard.
And then all of us could simply live, and embrace the vocation to married life, and welcome new life wherever it took root.
But, alas, when we purchased our property, the whole thing had a rider or whatever you call it. We had to agree not to park any mobile homes on the land or have swine.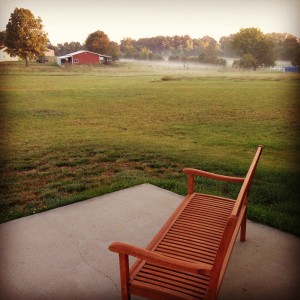 I'm not wistfully thinking about swine, but the little homes that are all the rage now? That is another story.
Right now, our daughter and her family (with four boys ages five and under) are living in our home. It's crazy-loud sometimes, but all good–for all of us.
And that got me to thinking. Look at all that room in our backyard. What if there are couples who are just starting, who could avert the whole in-over-your-head scenario just because someone said, "Hey, park it here."
It would have to be a freebie, though.
I suppose the law would say that anybody could rent a small slice of it if somebody could do it. Kind of like the cake baker who had to shut the business down because he couldn't make wedding cakes for everyone.
Still, I like the idea.
Just throwing it out there.
I'm not sure what it would take to change the rules that began with the purchase of our land. Not the problem with swine. But with tiny houses.
Until I come up with an answer, I'll just keep living simply in whatever ways I can–that all may simply live.
More on that another day.
So, how do you live simply?