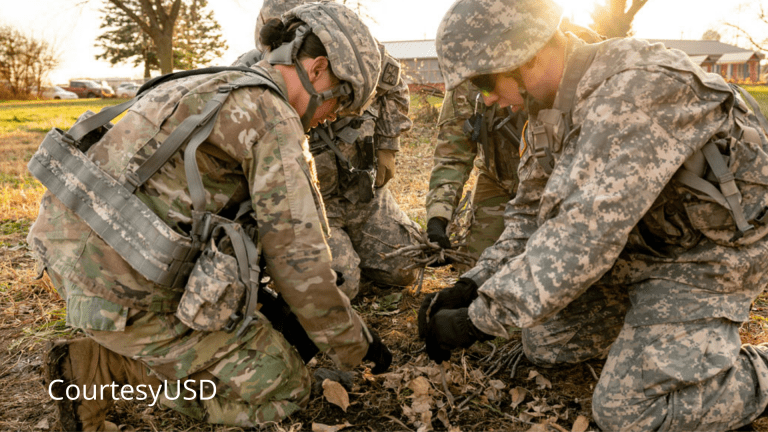 One of the better parts of being a pastor has been the opportunities to sit in people's homes and get to know them. I had an older widow in one of my churches that was always a joy to see. Every so often she would ask me: "why don't we honor veterans during our services?"—recognizing that I never actually answered her the last time she asked.
I assume that last Sunday many churches throughout the US included a moment in which any veterans who happened to have been present were in some way recognized by the congregation.
As a student of the New Testament and the early Church, I have wondered if Paul ever took a moment during his time in Corinth to inquire if any soldiers who were returning home from the conquest of Britain were present so that the ushers could give them a special gift? Or did John, while in Ephesus, ever acknowledge those who may have served in the Jewish war and the sacking of Jerusalem?
The US needs to improve its' treatment of its' veterans
Although I do not affirm the propriety of war, I would say that any nation that chooses to send its' citizens to fight their battles, has a moral obligation to care for them upon their return.
Many veterans are not getting the medical care they need even though their needs are the direct result of their military service. That the rate of homelessness and suicide among veterans greatly exceeds the societal average is shameful.[1] That some veterans are not able to get the psychological help they need is morally reprehensible.
The church and veterans
In case you haven't figured out my thoughts on the propriety of recognizing veterans in a Christian service, I will simply note: The gathering of God's people is for corporate worship, fellowship, prayer, and the proclamation of the Word.
I find it tragic that so many churches have welcomed the empire and the glorification of war in their corporate worship,[2] and, yet many of those very same churches failed to recognize All Saints Day.
To those who are not sure about my beliefs regarding the propriety of honoring veterans during a time dedicated to the gathering of God's people, I ask: would veterans not be better served by our advocating for them and demanding that the very same government that sent them to war provide the care they need after they return? That seems far better than offering them a token moment of recognition during a service that is supposed to be focused on Christ.
Certainly, there is much more to say: and I will continue to address this issue in future posts.
One final thought: I suppose that some might respond to my tongue-in-cheek query as to whether Paul and John recognized Roman soldiers returning from war by suggesting that it is not comparable to honoring American soldiers. To which I would respond: "is it?"
NB: the Determinetruth Podcast is currently airing a series on Christian Nationalism. New episodes in this series go live on Tuesdays through early December 2021.
If you have been blessed by this blog post and would like to see others benefit too, would you please consider giving a tax-deductible contribution to support determinetruth ministries and make possible future posts like this? You may give a tax-deductible gift by following this link
Good news: If you wish to view this blog on your smartphone through the Determinetruth app simply download the "tithe.ly church" app on your smartphone and insert "determinetruth" as the church name you wish to follow. Once it is loaded, simply click on the "blog" icon and they will automatically load.
If you would like to have Rob speak at your church or organization in person or via zoom, please let us know by filling out the contact info on the Contact me tab on this site.
If you would like to share your story, or if you have questions that you would like addressed in future posts, you may submit them in the Contact me tab on this site.
[1] Some data indicates that the rate of homelessness among veterans is double the national average. In fact, some data suggests that the number of homeless Vietnam veterans is greater than the number of soldiers who died in the war.
[2] I will post in the future on how this is what the first and second commandments condemn.