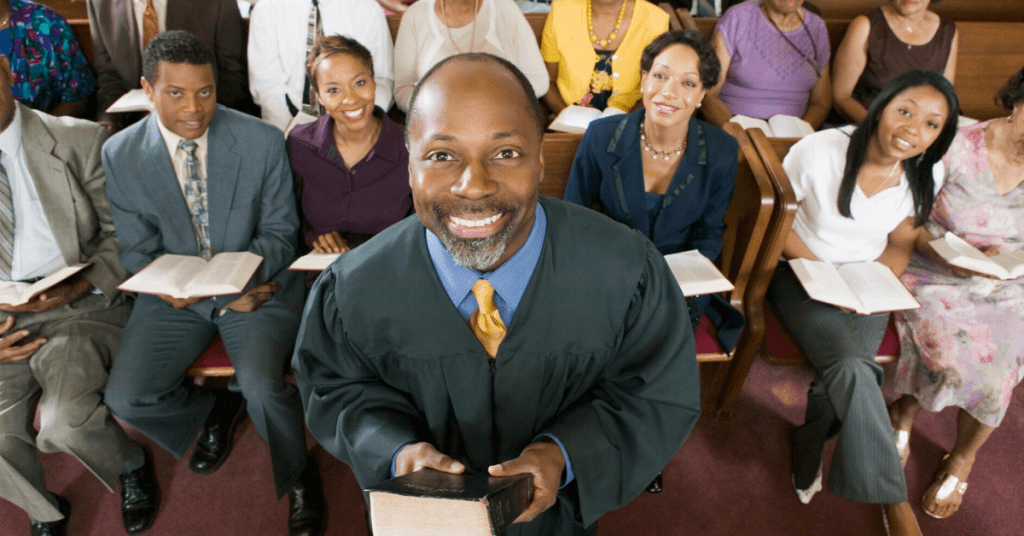 "There's nothing like the written Word of God for showing you the way to salvation through faith in Christ Jesus. Every part of Scripture is God-breathed and useful one way or another—showing us truth, exposing our rebellion, correcting our mistakes, training us to live God's way. Through the Word we are put together and shaped up for the tasks God has for us" (2 Tim 3:16-17 Message)
I have spent half of my career in the academy and half in the local church.
One of the primary differences I make between teaching in a college or seminary setting as opposed to a local church is that I know I can dispense more information in an academic setting than in a church setting—although, even in the classroom, I still aim to foster an environment of discussion that allows for the processing of the content.
I am confident that I can provide more content in an academic setting because the students are generally more motivated to learn. They are more likely to want to grapple with what they are being taught and, in many cases, they need to for the purpose of projects, exams, and/or writing assignments.
Generally speaking, far fewer church attenders will grapple with the sermon—unless the church is intentional about this, which I will address below. In the local church, then, I cannot dispense as much information.
The fact is that people learn very little from just listening. So why take all that time and effort to produce a 50 min sermon when they can't absorb all the information anyways?
Most church attenders will not go home and grapple with what they have heard. They don't spend their week studying and researching for projects, papers, or exams.
Thus, in a sermon, I try to limit the amount of content I provide. I am also more intentional in providing the congregation with the implications of what I have taught–knowing that they will likely not consider such unless I provide the stimulation.
In other words, unless we provide within our local churches a forum in which people can discuss the Word and its implications for Christian discipleship, we both hinder the learning and provide no opportunity to be prophetic.
In fact, pastors should not be prophetic unless people are given the opportunity to process. There is too much at stake.
We know that grappling with something, processing it, and speaking about it in a community enhances learning. Thus, even in an academic context, it is best to begin the processing in the classroom.
The benefit of processing within a group dynamic is that it forces us to articulate what we think. If we cannot articulate it, perhaps, we might need to reconsider our convictions.
In addition, group discussions allow us to hear what others think. This also enhances learning.
Furthermore, processing within a group dynamic also fosters community formation.
Of course, there must be rules, or an assumed understanding, as to how the conversation must transpire. People should be allowed to dissent. They should be listened to and respected.
Herein lies another danger with the modern evangelical church. In most evangelical churches, it simply isn't safe to express dissent. Group discussions, then, merely serve to reinforce what everyone believes. And the dissenter is left feeling unwelcome. They leave knowing that the church is not a safe place for them!
What am I proposing?
In my last post, I began by citing Acts 2:42: "They were continually devoting themselves to the apostles' teaching and to fellowship, to the breaking of bread and to prayer."
This is the "go-to" passage for describing the activities of the early church. Their services, or gatherings, centered around the Word, fellowship, communion, and prayer.
But our evangelical services, as most of them are currently constructed are not well suited for doing any of these well!
The sermon fails to effectively advance the teaching of the Word: unless it is accompanied by a guided, group discussion. And, as I discussed in my last post, the fellowship component of many churches is ineffective for reaching new people.
NB: I am not suggesting that we eliminate the Word from our services and relegate it to a Sunday school class—in which few attend anyways. I would, however, suggest that the sermon should not last 50 mins.
One of the best systems that I have seen is where churches structure their gatherings around small groups. These small groups meet in order to reflect on and discuss the sermon. This is excellent.
It allows for quality teaching of the Word by the pastor and for focused discussion. The best of both worlds!
This can be done on a Sunday morning/weekend gathering or at a mid-week gathering.
Of course, even more beneficial is the community formation that takes place in such groups.
This takes a concentrated effort to encourage everyone to attend a weekly small group. This also requires committed and equipped facilitators.
For those who think this is too cumbersome, I would respond by noting that: discipleship is cumbersome, and what most churches are doing isn't working!
At the same time, I am not suggesting that this is the only model that works. I am not sure there is a "go-to" model to which all must ascribe. We need to acknowledge that no system is perfect. The church is not perfect!
NB: our goal is to keep these posts free of charge. I do not intend to ever hide them behind a paywall. I can only do this if those of you who have been blessed by them and can afford to give ($5, $10, $25, or more/month) do so. You can give a tax-deductible contribution by following this link.
Please share this post and let others know about determinetruth.
If you wish to view this blog on your smartphone through the Determinetruth app simply download the "tithe.ly church" app on your smartphone and insert "determinetruth" as the church name you wish to follow. Once it is loaded, simply click on the "blog" icon and it will automatically load. 
If you would like to have Rob speak at your church or organization in person or via zoom, please let us know by filling out the contact info on the Contact me tab on this site.
Rob Dalrymple is married to his wife Toni and is the father of four fabulous children, and has two grandchildren. He has been teaching and pastoring for over 32 years at colleges, seminaries, and the local church. He has a PhD (Westminster Theological Seminary) in biblical interpretation. He is the author of four books (including: Follow the Lamb: A Guide to Reading, Understanding, and Applying the Book of Revelation & Understanding the New Testament and the End Times: Why it Matters) as well as numerous articles and other publications.